The fast-track teaching program that helps travel-ready grads, ambitious professionals and aspiring teachers dive into a TEFL placement and gain an unrivalled insight into Thai culture alongside like-minded people. 
On this start-to-finish support program, you'll secure a safe teaching job, navigate the visa process and settle into your new life in Thailand with ease. With the support of our teach abroad experts, you'll soon forget the nerves that have held you back before and start making the most of your experience from day one.
Sounds like you're in the right place.
Whether you're making post-graduation plans, seeking a meaningful gap year experience or are planning your next career move, you probably realized you don't know where to start…
Or perhaps you just can't find something that combines the cultural immersion you're after with a program that lets you waste no time in getting started.
Or it might be that you know where you want to go… you're just not ready to go it alone – you want people to support you every step of the way.
We know what you're thinking – with so many options out there how do I know what kind of placement is right for me?
We get it…
Endless amounts of info isn't always a good thing. Sometimes you just want a clear-cut path that'll help you embark on…
A fulfilling job that gives you the cultural immersion you're looking for.  
A fast-track course that helps you become the qualified, confident, and talented teacher you aspire to be.
And a support crew to guide you, every step of the way.
YOU NEED PEOPLE LIKE US…
A team of former TEFL teachers and life-long adventurers who traded 'the norm' for the chance to transform… and never looked back. We know what it's like to catch the travel bug, be desperate to explore, and try something completely new. And that's exactly what we're here to help you do.
We set up Impact Teaching to create valuable opportunities for meaningful, career-boosting travel. Working with schools, training centers and organizations across Asia, we connect adventure-seeking grads, teachers and young professionals like you with life-changing experiences that take you where you need to go in safe hands.
Thailand Teaching Jobs
Our Thailand Teaching Jobs program is a comprehensive placement service that helps you secure a job, get a visa and settle into your new city. It takes care of everything so you can focus on enhancing your resume, meeting awesome people and having an all-round unforgettable time—because that's what it's really about, isn't it? It helps you:
Secure a legal job
in a small but stable school that'll pay you up to 760 GBP/month and offer unbeatable benefits.
Bag a professional certification
that'll give you the skills, knowledge and confidence you need to enter the classroom with your head held high.
Make friends
with people who, just like you, are adventurous, awesome and totally ready to embark on something new.
Gain stand-out experience
 that'll set you apart and have you heading back home a more well-rounded professional ready to take the job market by storm.
Immerse yourself in Thailand
and gain an unrivalled insight into the culture that'll give you a competitive edge and a bucket-load of confidence.
Feel at home in a flash
and start making the most of your adventure from the day you touch down.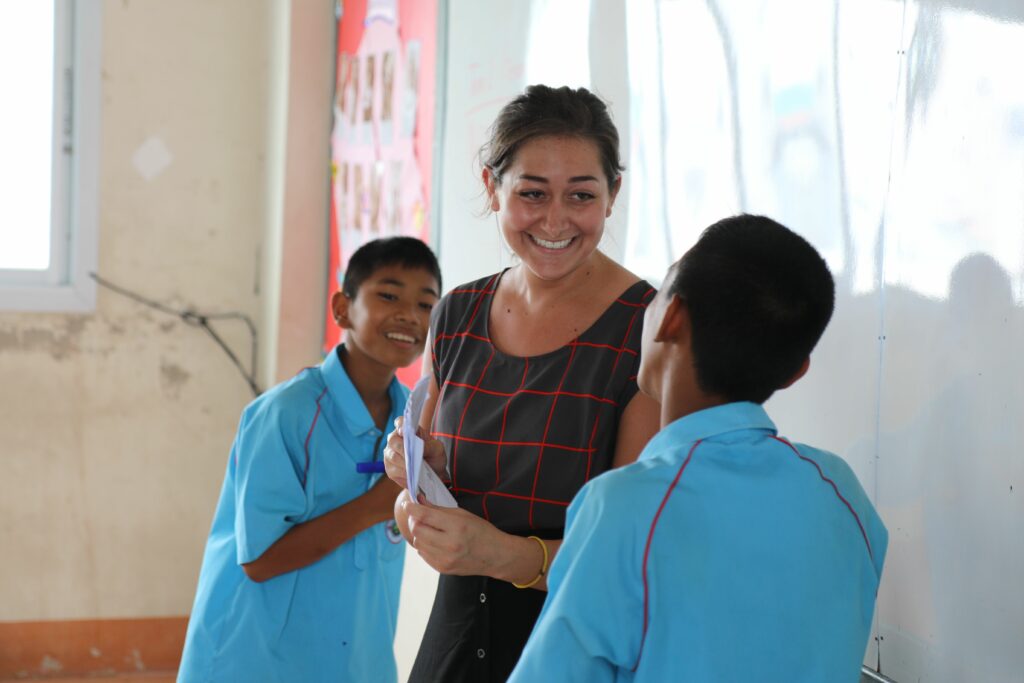 THE THAILAND TEACHING PROGRAM
Your TEFL qualification
Take a 120-hour online TEFL course before departure designed to help you quickly find your feet. Covering everything from lesson planning and execution to classroom management, you'll learn all the tricks you need to confidently handle interviews and teaching demos.
Your teaching placement
Armed with your new qualification and the support of our in-country partner, you'll start applying for jobs. You'll teach for 18-25 hours per week in a public or private primary, middle or high school. And you'll enjoy a laid-back work culture with up to 30 days holiday per year.
HOW IT WORKS
Where will you go?
Experience the 'real deal' with a teaching placement in the northern cities of Chiang Rai or Hat Yai: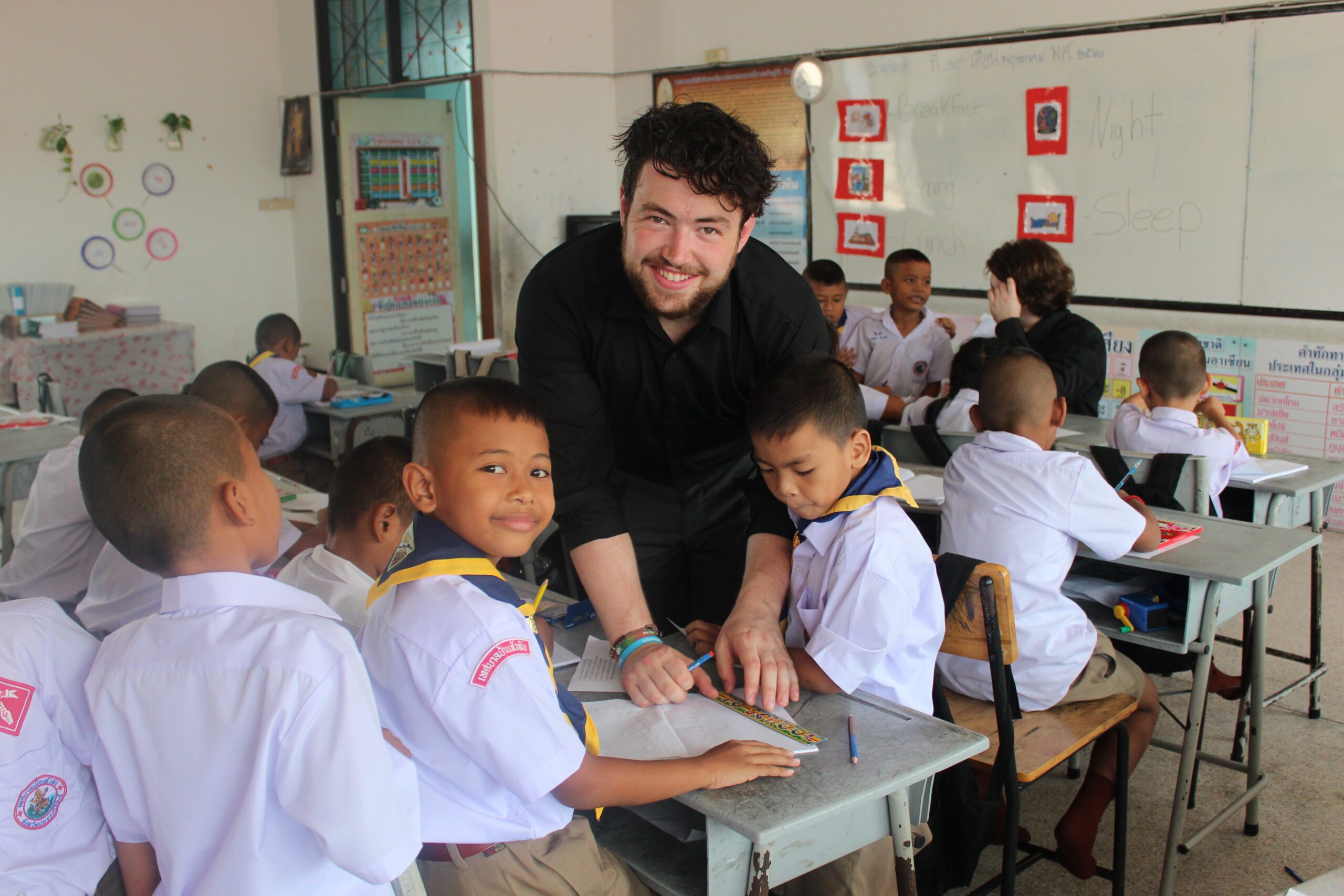 Chiang Rai
Join around 8 other foreign teachers to teach primary and kindergarten students. Classes are small, with 10-15 students in primary classes and 15-20 in kindergarten. Besides English, you'll also have the chance to teach other subjects, including science, math, arts, geography and sport. 
One year contract

Two months holiday, about half of which is fully paid

Salary is 35,000 THB per month (approx £760)

Accommodation isn't included, but a low cost of living (£100 for a regular apartment; £200 for a big apartment) means you can live comfortably and still save some money.
Start Date: April 2022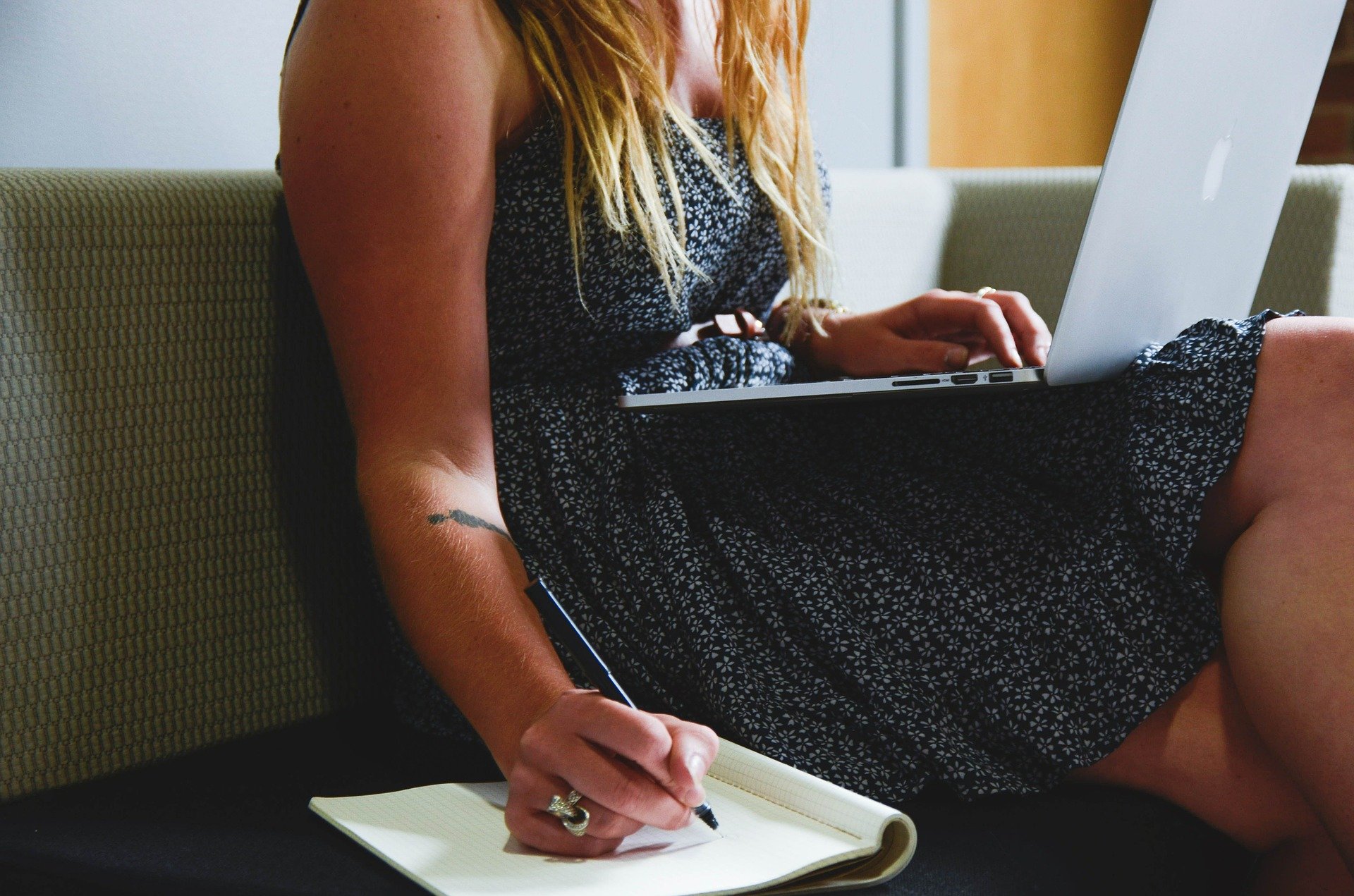 Hat Yai
Looking to teach older students? Hat Yai could be for you. Join a small team of foreign teachers to teach small classes of 6-12 students aged between 13-30. From time to time, you may also  teach at local universities, primary school and high schools, so there's a lot of variety to the work.
One year contract

Two months holiday, about half of which is fully paid

Salary is 32,000 THB per month (approx £710)

Accommodation provided
Start Date: April 2022
THE THAILAND TEACHING PROGRAM
Your adventure includes…
We're here to make your journey run smoothly, from application to arrival—and everything after that. To start you off on the right foot with a cost-effective, time-saving and unforgettable experience, the Thailand Teaching Program guarantees:
120-hour TEFL course
No experience? No problem. A 120-hour online TEFL course will whip you into tip-top teaching shape and equip you with the skills, confidence and qualifications you need to enter the classroom with your head held high.
Full visa application guidance
Getting a Thai work visa is as easy as taking a tuk tuk, but as complicated as the lingo. In other words, it pays to have help. Step-by-step guides and assistance take you smoothly from application to arrival, saving you time, energy, and a whole lotta hassle.
A full-time teaching job
Whether you go to Chiang Rai or Hat Yai, you're guaranteed a placement with a reliable local school that pays 32,000 to 35,000 TBH per month. Not only that, you'll enjoy long holidays and be part of a small, friendly foreign teacher team.
A warm welcome
From the moment you touch down, our in-country partners and UK-based team will help with all you need to settle in, so you can skip the pre-departure dread and enjoy the excitement sooner. 
Start-to-finish support
From the highs to the lows, we get what it's like to live and teach in Asia. You'll receive unlimited support from our advisors, who are here to answer questions, give advice and solve problems, every step of the way—from bagging the best deal on flights to finding a home.
Access to a community
It's the people you meet that make your experience. You'll join a vibrant cohort of teachers who'll be with you through every twist and turn, as well as our international community who'll helping you adjust, settle in and make friends from the get-go.
HOW IT WORKS
Getting your adventure off the ground…
From application to arrival, the overall process will take around 3 months. It might sound scary but it needn't – we're here to walk you through the entire process, so you spend less time panicking and more time preparing. Here's how it works:
Send us your application
Craft your cover letter, upload your CV and answer a few simple questions.
Chat to us
Jump on a 30-minute call and tell us about you, what you're looking for and when you want to go.
Sign up
Submit your enrolment form and pay the program fee. Then… you're all set!
Send us some info
Film and send us a short intro video along with a copy of your degree certificate and transcripts. We'll share this with your chosen school.
Attend an interview
Now all that's left is a brief video interview with the school. Think of it as a chance to get to know them before you commit.
HAVE YOU GOT WHAT IT TAKES?
Who we're looking for
While we'd love to help everyone who wants to launch a career in Thailand, we've gotta follow the rules. So, as Thai work permit laws state, this program is only open to applicants who:
Are native-level English speakers
Are between the ages of 20 and 60
Hold at least a bachelors degree (in any subject)
Have the funds to pay for the program and associated costs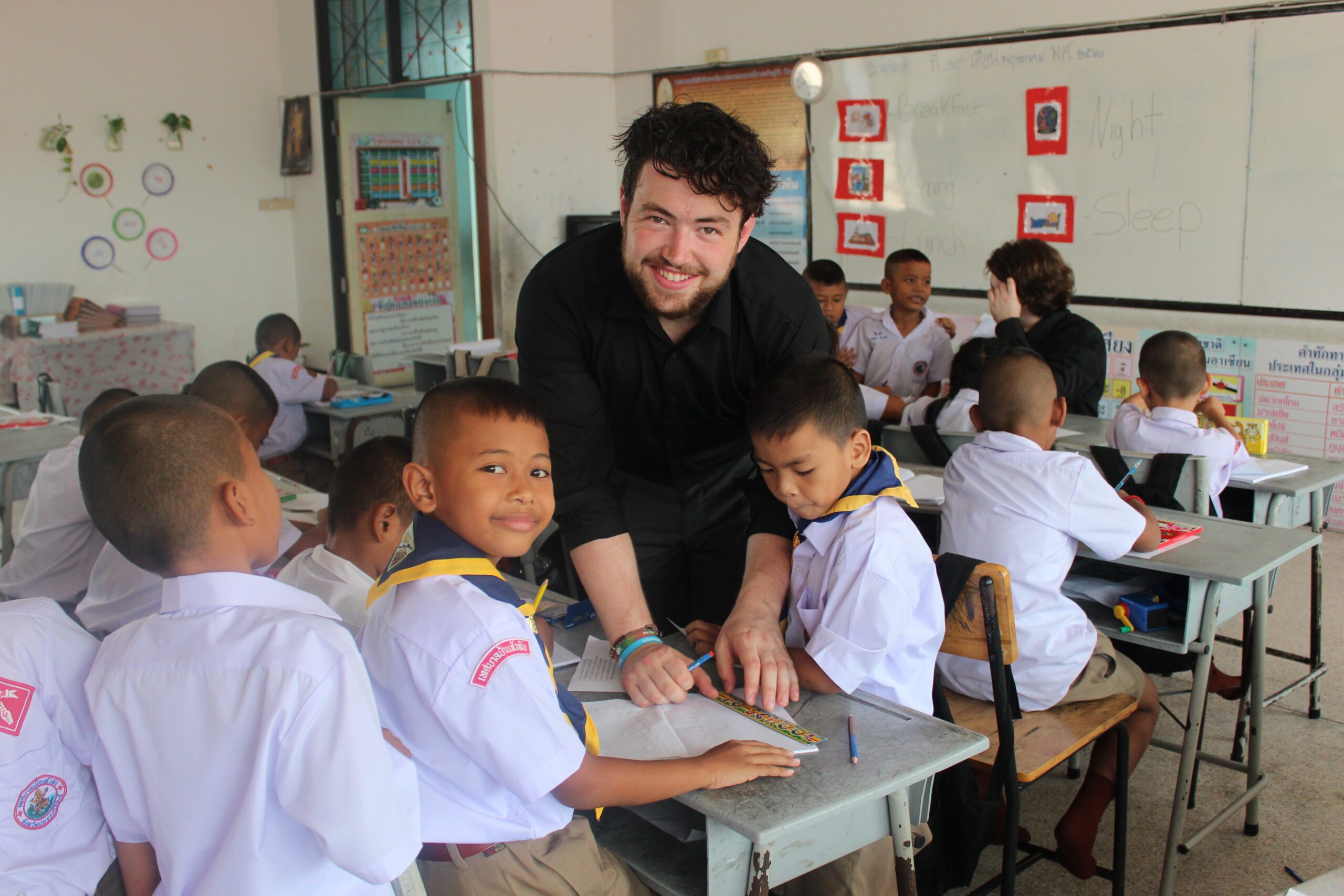 GETTING STARTED
Check the dates the jobs start and application deadline
The best times to start are in either April or October, as that's when the academic semesters start in Thailand.  Check the start dates and application deadlines below.
| Job Start Date | Application Deadline |
| --- | --- |
| 15/04/2022 | 15/01/2022 |
| 15/10/2022 | 15/07/202 |
| | |
YOUR INVESTMENT
All you need to know about what's included
If there's one thing for sure, it's that you should never have to pay to work. And with us you won't have to; however, to be able to offer the support, guidance, training, and resources, we require all participants to pay a program service fee that includes: 
Chiang Rai and Hat Yai
Placement at a quality local school
Assistance settling in upon arrival in Thailand
Access to our community
£275
*If you already have a TEFL qualification a discount applies. Contact us for more information.
The Fine Print
There are a few things that aren't included in the program fees. Make sure to take note so there are no nasty surprises down the line! Of course, our team will offer tips and guidance on how to figure these things out and get the best deal.
Meals, transport & living expenses
Long-term accommodation & deposit
STILL NOT CONVINCED?
This is for you if you're…
An ambitious final-year student or graduate looking to waste no time in starting a teaching job in Thailand
An adventurer at heart who's desperately seeking a way to give up the day job in pursuit of something more fulfilling
A sociable bee who can't wait to embark on an trip with a group of likeminded people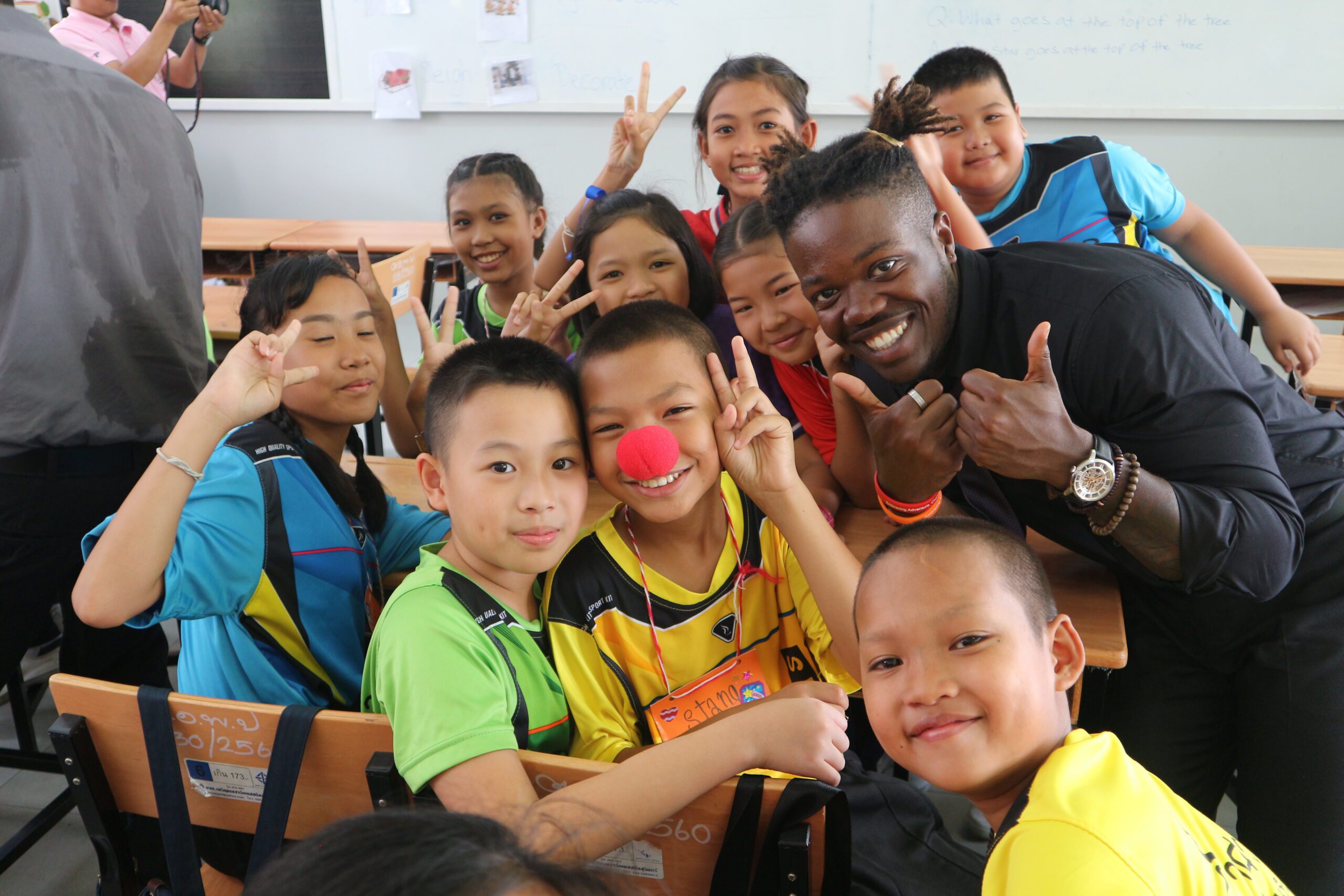 FAQs
Still got questions? See if we can help
Good question. No, Impact Teaching is a UK-based agency that connects students and graduates with schools and teaching placements across Asia. We don't own or operate a school ourselves, but we do know a good (and a bad) one when we see it. We seek reputable partners and provide comprehensive support services to ensure that you can relax in the knowledge that someone's always got your back.
All visa related fees are to be paid by you, the applicant. We're here to guide you through the process and ensure you know what you need to do and when you need to do it, in the most efficient, affordable way. In most cases, your school will reimburse some, if not all, of the visa costs after you arrive and start work. 
Launching a teach abroad adventure is complicated and time consuming; we're here to make it easier through start-to-finish support services that help you get a visa, get qualified, settle in, and make the most of your adventure. For our team to be able to do this, we require all participants to pay a program fee. If you want to go it alone, we're not stopping you, but at Impact Teaching we're all about simplifying things with placements you can trust.
IMAGINE if you did. We don't reckon we'd get many applicants, do you? 🤣 Of course, if you've got 'em, flaunt 'em. But if not, that's A-okay. In fact, the program is designed to fast-track TEFL newbies to teaching success, gaining a qualification, and picking up a bit of the lingo along the way.
Easy. We know the schools, the process and the requirements like the backs of our hands. So, we know exactly what to look for in our first-round screening calls. Once you pass this, it's pretty much a dead cert you'll get an offer in no time.
Absolutely… we can't guarantee you'll be at the same school (we've gotta share the awesomeness around), but we can help you find positions in the same city.
If you're a final-year student or graduate looking for the ultimate opportunity to explore South East Asia, secure rewarding employment and keep your parents on side, then this is for you.