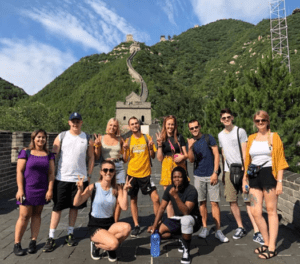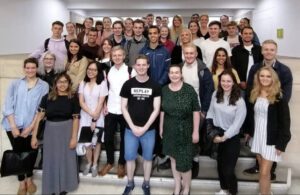 We really enjoy meeting people who are interested in our teaching programs abroad. We frequently attend careers fairs and give presentations at universities across the country to give you the chance to meet our team and ask us questions.
We also run the occasional networking event, to which anyone with experience or an interest in teaching abroad is invited. Spaces at these events are limited, so if you wish to attend, simply complete our registration form to secure a place.
We hope you can find an upcoming event near you, but if you can't please get in touch and we look into the possibility of arranging one!
Our next events
Wednesday 1st February 2023: networking event in central London, at 6:30pm (in person). Sign up for it here.
Monday 13th February 2023: virtual presentation at Sheffield Hallam University, 12:30pm- 1:30pm

Tuesday 14th February 2023: careers fair at The University of Sheffield, noon - 3pm
Tuesday 21st February 2023: careers fair at Loughborough University, 11am - 3pm
If you are unable to attend and simply want more information on the programs, we can always give you a 10 minute phone call to discuss things. Please contact Arnold to schedule a call: arnold@impact-teaching.com