Poznań is a delightful city found in the west-central part of Poland. As one of Poland's oldest cities, there is plenty for tourists to discover here, from the ancient to the modern. Poznań is also a university town. In 2019 Poznań was listed number 5 on the Best Travel Destinations in Europe list, so it's a brilliant place to live and work.
THE JOB
Teach English in Poznań

This position is with an international school in the outskirts of the city. Your work is full-time and in person, with kindergarten or primary school aged learners.  We offer kindergarten, homeroom and primary school science teaching roles. Occasionally we also have vacancies for teachers with teaching qualifications in geography, history or art.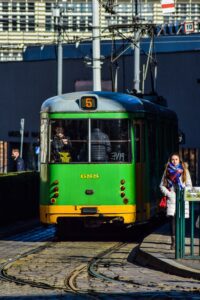 A monthly salary of 5,000 zl before tax for pre-school and homeroom positions, and 10,000 zl before tax for teaching science.
Full-time work, Monday- Friday

Work with kindergarten or primary school aged children
Relatively small classes of 10-12 learners
ELIGIBILITY
Have you got what it takes?
To be eligible to apply, you'll need to:
Kindergarten and homeroom positions: degree, (preferably master degree and preferably an education related degree).  Science teaching jobs: masters degree in a science subject, and teaching experience.
Native English speaker and neutral accent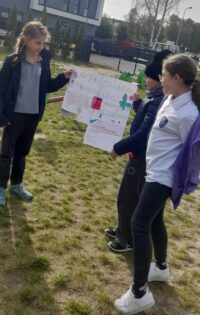 HOW IT WORKS
The Program
If there's one thing for sure, it's that you should never have to pay to work. And with us you won't have to; but, to be able to offer the support, guidance, training, and resources we're known for, we require all participants to pay a program service fee.

Program Fee
We charge a one-off support fee of £449 to cover the expenses of the program inclusions.
Inclusions
The program fee includes on-going support with finding a job and settling in, resume writing tips, and a low tax rate when you start working.
HOW IT WORKS
Getting your adventure off the ground…
From application to arrival, the overall process will take around 3 months. It might sound scary but it needn't – we're here to walk you through the entire process, so you spend less time panicking and more time preparing. Here's how it works:
Send us your application
Craft your cover letter, upload your CV and answer a few simple questions.
Chat to us
Jump on a 30-minute call and tell us about you, what you're looking for and when you want to go.
Sign up
Submit your enrolment form and pay the program fee. Then… you're all set!