Daydreaming of adventures to far flung destinations? We don't blame you; we are too.
While this emotional rollercoaster of a year might have you feeling like you'll never travel again, we can assure you the time will come. Until then, what better way to pass the time than by preparing for that day you can finally board a plane and start your long-awaited adventure?
In this article, we cover some of the many things you can do to maintain motivation and get ready for your next TEFL trip.
Take an online course
If it were any other year, we'd probably encourage you to dive straight into your TEFL experience. Learning as you go is a great way to quickly gain skills and confidence – but so too is studying. Why not use this time to get a qualification under your belt? Doing so will not only save you time and money later on, but it'll also help you stand out when you apply for jobs.
Even if you're a qualified teacher, there's always room for improvement. When borders do open, it's expected that competition for jobs will be fierce. So, don't get too comfortable – use the time to hone your skills, learn something new or start prepping some awesome new ideas to try out.
Alternatively, if you want to develop other skills, now's the time. With much of the world operating virtually, you can find courses on almost anything you can imagine.
Interested in starting an online TEFL? Explore our courses for the best rates on qualifications that will make you stand out.
Learn a language
Too busy? Difficult? Expensive? Whatever your excuse, we're not buying it 😏.
There's no better way to lay the foundations for a fruitful year abroad than learning the lingo. Getting a few words and phrases under your belt now will make it much easier to settle into your new home and workplace. Plus, it makes for a great talking point during your interviews.
There are hundreds of resources you can use to get started; with both free and paid options out there, there really is no excuse. Browse YouTube for hundreds of language learning videos from all corners of the world; search the web for grammar busting blogs or vocabulary lists; or join a language learning community on Facebook. These are great ways to test the waters and discover if this is the language for you.
Do your research
For many of us, one of the hardest parts of moving abroad is choosing where to go. Unless you've got your heart set on a destination, it can be overwhelming trying to narrow down your options. If you're yet to make a decision, now's your chance to take a deep dive into Google and discover where might suit you best. Can you see yourself tuk-tuk-ing your way to work in Thailand? Strolling the cobbled streets of Poland? Or celebrating the end of the week in a Shanghai rooftop bar?
Wherever your dream destination, you'll need to consider important factors like visa requirements, living costs and travel restrictions. These may influence where you can (or want) to go, so take the time to research these well.
Once you've settled on your dream destination, you'll need to figure out how to get there. Consider whether you want to join a training course, a volunteer program or find a full-time paid position. By fully researching your options, you'll stand less chance of falling victim to a scam or winding up on a program you'll later regret.
Looking for advice? We're here to help. Get in touch with our advisors to learn more about our programs, destination entry requirements and where might be a good fit for you.
Learn about the culture
You've found your dream program in the perfect city. Now what?
Besides learning the language, you can also start familiarizing yourself with the culture – from afar.
Wherever you're planning to go, there will be cultural quirks that you'll need to get used to. Why not browse forums, read blogs and chat to other expats and find out what you can expect?
Sure, culture shock is inevitable, but if you learn about the differences and frustrations you're likely to face before you set off, it will be all the less surprising when you arrive in China to find you get more attention from the locals than the Great Wall does, or in Poland to be offered only half a sandwich.
Prepare a bucket list
We've lost count of how many times we've reached the end of our placements to realize that we've barely seen half of the things we'd planned. Living and working abroad is very different to holidaying; you're much more likely to experience the town or city like a local, which often means you'll put off visits to the typical tourist sites that everyone says you should see.
Of course, living like a local is hands down the best way to discover a place. But you don't want to leave your placement with regrets. So, make sure you squeeze every last opportunity out of your experience, by using this time to draw up a bucket list of places, attractions and activities you'd like to see and do during your time overseas.
With this in hand, you'll be able to hit the ground running.
Start making friends
Let's face it, friends are what makes a good experience great. But it can be daunting to arrive in a new, unfamiliar place and starting afresh; unless you're forced into a friendship circle, it's not always easy to find your place.
Thanks to technology however, meeting new people has never been easier. Prepare for life in your new city by getting to know some people before you even arrive. Check out MeetUp for gatherings you'd like to attend; join Facebook groups of expats in your city; or check Backpackr to meet people in or going to your destination. Striking up conversations early on, will help you feel much more comfortable and confident when you arrive in your host city.
If you're taking part in one of our programs, you'll never be alone. We'll introduce you to a group of people who'll be heading out to the same place, which will make things much easier.
Experience the destination from afar
The tourism industry has been one of the hardest hit during the pandemic; in fact, it's estimated that the sector as a whole will suffer a 60-80% decline in customers by the end of the year. In an effort to survive and adapt to these extraordinary times, some of the industry's biggest players have developed innovative ways to help adventure seeking customers like us broaden our horizons… from our living rooms.
If you simply can't wait to start exploring your new home, you'll want to download one of the many virtual reality travel apps on offer, which take you literally anywhere in the world. Providing 360-degree angles that you can explore through moving, these enable you to truly feel like you're seeing a new place – ideal for those days you need to escape your lockdown life.
If you're the kind of traveler that loves learning new things as you go, Airbnb probably has something for you. The company's new Online Experiences travel platform brings anything from Broadway musicals and cooking classes to virtual city tours to you. Who said lockdown had to be boring?
With many similar products available, you can start exploring your TEFL destination before you've even booked a flight. What better way to feed your inner travel bug and reignite your excitement?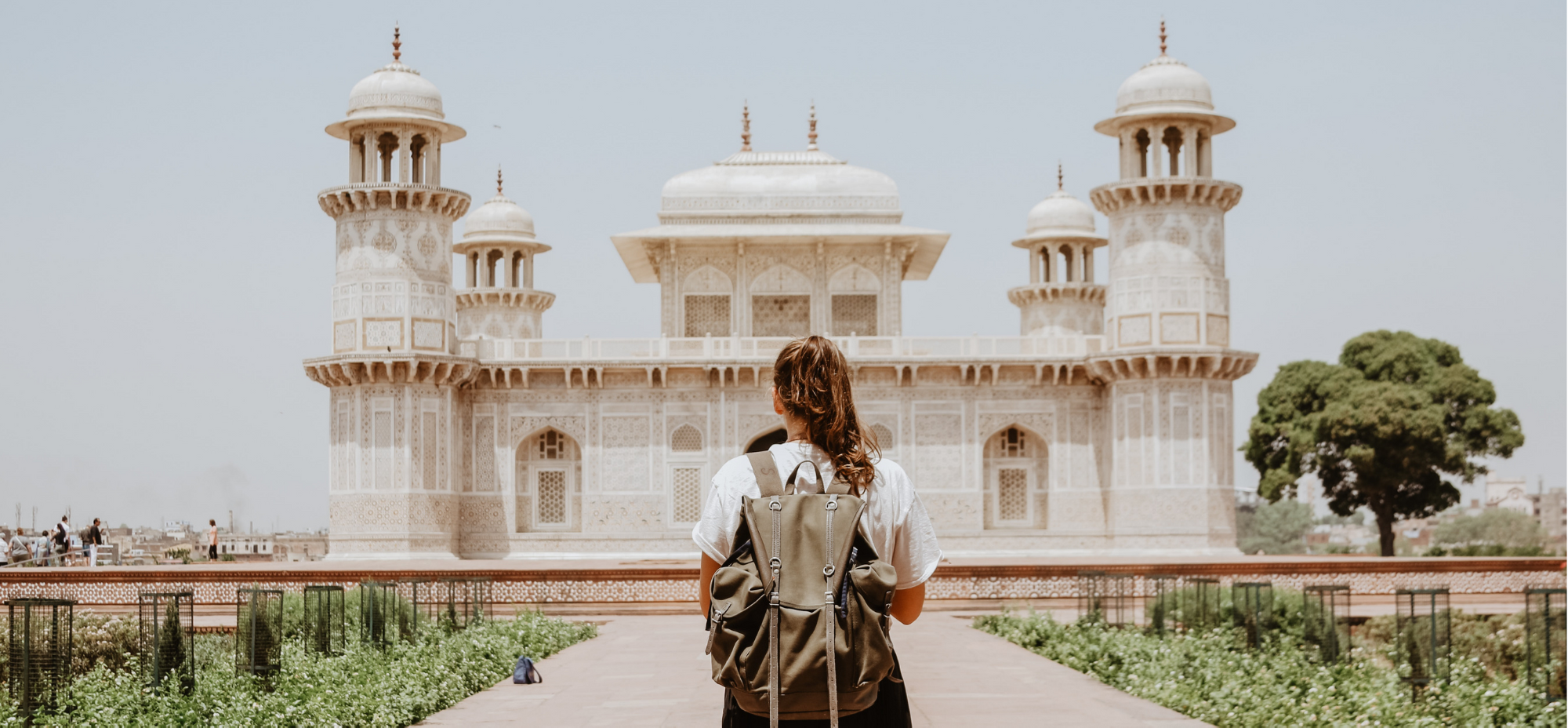 Earn Money
Moving overseas isn't cheap. Even if you'll be working, the initial relocation process can be costly. Plus, when you're living in a new place, you'll probably need to adjust your monthly budget to make room for things you'd rarely spend on back home. For example, you may eat out, travel and socialize more often than normal.
There's nothing more disappointing than having to turn down experiences in an effort to stay within budget. So, with this extra bit of time on your hands, it's a good chance to start earning some extra pocket money. We know, the job market isn't exactly flourishing right now. But as a student, graduate, or young professional with a TEFL qualification under your belt, you'll be in high demand for online teaching opportunities. This is the perfect way to put your newfound knowledge into practice and build up your resume. Explore online jobs board like GoOverseas or TEFL hub to find a suitable position for you.
Alternatively, consider what other skills you could put to use. Can you write? Design? Make music? There are plenty of freelancer sites out there that you can make a profile on and start working on projects for your chosen rate.
What are you waiting for?
Nothing beats experiencing a place like being there and living, working and exploring it. But right now, there isn't much we can do but sit back and prepare for better days.
So, make sure to use your time wisely – by doing so, you'll make your trip even more rewarding when it eventually rolls around.
Need some extra help deciding? Explore our programs, destinations or contact us to find out more about how Impact Teaching can help you get started.