By Arabella Freeman, ESL Kindergarten Teacher in Tak
It has been nearly one month since my life completely changed by moving to Thailand from England. Time has flown by! I flew in with a group of Impact Teachers in mid-October, arriving in the city of Bangkok in the evening after a 15 hour flight (with one change). After spending a few days exploring the capital city, we all travelled to Sukhothai together via coach for our additional training. We found this incredibly useful, since the training covered a plethora of topics regarding Thai culture. However, I still found myself being surprised by many of the smaller differences between Thailand and England. This was exacerbated when I moved to Tak (where I am based for my work as a kindergarten teacher) and started living a more authentic Thai lifestyle…
1. Money
The first big difference between England and Thailand was of course, the currency; in Thailand, only 'Baht' is used (BHT) and not pounds and pence (GBP). The approximate conversion rate as I write this is: £1 = 42BHT. The cost of living in Thailand is very cheap for someone living on a typically "British wage"; for example you can spend extremely little on rent here (renting my house, plus all bills, costs approximately £150 per month here). Food here is delicious and also especially cheap, particularly if you are eating at the school canteen, where a full meal can be sold for as little as 20BHT!
Of course prices will vary with location, with bigger cities like Bangkok and Chiang Mai being likely to attract larger costs. Nonetheless, the one thing I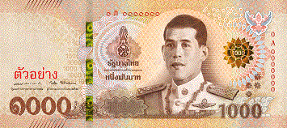 wish I knew before moving to Thailand regarding the money is… how similar the 100BHT and the 1000BHT notes look! Luckily, most Thai people are very honest and will show foreigners they have handed over the wrong note, but I've still seen many foreign teachers make this very easy mistake. The 1000BHT note is the biggest note that Thai people have and use, and many notes of all quantities are old, crinkled and have faded in colour. So although the two notes below may look different, it can often be tricky to spot the extra '0' between these notes!
A 100BHT note (equivalent of approximately £2.40)                                                                                                                                                                    A 1000BHT note (equivalent of approximately £24)
2. Toilet Hygiene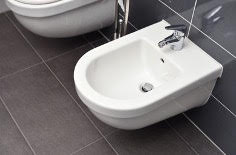 Before coming to Thailand I had not realised that, similar to some Middle Eastern countries, it is customary to use a bidet instead of toilet paper. This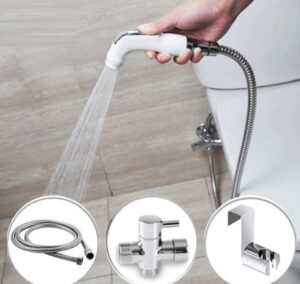 is because many of the sewer systems in Thailand are still very old or are non-existent, meaning flushing paper can easily cause blockages for whole streets or communities. What is used instead do not look like traditional bidets, as I found out when giving my mum a house tour and she described it as simply a "hand held shower hose". These bidets can be found in houses, restaurants, cafes and schools alike.
To someone who had rarely used a bidet previously, this was a bit of an adventure in itself. Most toilets in Thailand do not have toilet paper in them at all, and due to the heat it is generally expected that you 'shake dry'. This has led to a range of toilet experiences during the first few weeks in Thailand, including 'squat toilets' (even in big cities like Bangkok), perpetually wet toilet seats and a lot of shaking! Therefore, one of the things I wish I knew before arriving in Thailand, was… to bring your own packs of tissues with you into the toilets, to put in the bin after use (if you don't want to use the bidet) or be prepared to feel a bit damp.
3. Celebrations & Holidays
T
hailand is well known for its nightlife and party atmosphere (mainly in the capital or on the islands in the south), but there are many beautiful celebrations throughout the whole year on the Buddhist calendar as well as the Western one. As I write this, the country is celebrating 'Loy Krathong', a festival which honours the Goddess of Water and gives thanks to the Buddha. This community-based festival involves many banana leaf floats containing lit candles, incense, flowers and decorations being placed into local waterways. 'Yi Peng' Festival in Chiang Mai shared some similarities with Loy Krathong, but instead there are many lit lanterns that are released into the sky.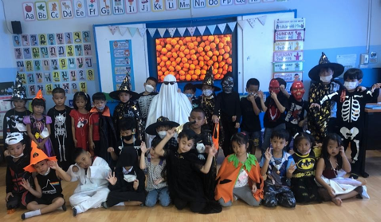 These festivals are just two of many fantastical events throughout the year which we as teachers are lucky enough to experience whilst living in Thailand. There are also many public holidays (including three bank holiday weekends in December!) and the school even celebrated Halloween for the very first time this year. There is a Teacher Appreciation Day (Wai Khru), Songkran (one big water festival), days to celebrate the King and Queen (also known as "Mother's Day" and "Father's Day"), and many more festivals to celebrate! Knowing the dates and details of all of these beautiful festivities is another thing that I wish would have known before coming to Thailand – to ensure I can travel to them and enjoy them all whilst I am here
                                                                                                                                                                                                       The first ever Halloween celebration at the school – the kids & teachers went all out! 
4. Mosquito Repellents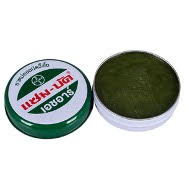 Due to the heat and humidity of Thailand, mosquitos are often around and difficult to avoid. I found myself taking every precaution before arriving in Bangkok: taking
garlic pills with allicin, dowsing myself in super strength sprays, buying anti-mosquito plug-ins, wearing mosquito repellent bands, sprinkling essential oil around my bed, covering skin when going out, etc. No matter how many precautions I was taking, I was still waking up with new bites every day. Then I discovered that (almost) all decent mosquito repellents have a base of citronella, which is something I wish I had known, as this is now a must when buying mosquito products.
We were also told about an ointment balm which is the most effective for soothing bites when they (inevitably) get red, irritated and itchy. This is a Thai specific brand that I wish I had known about sooner and stocked up on during my first few days in Bangkok. It was a lifesaver, particularly in the evenings and when we were nearby many bodies of water in Sukhothai. Of course, wearing clothes that cover your skin are also helpful, but mosquitos will still bite you through your clothes, so best to always carry mosquito repellent spray to reapply when out.
ZakBum Ointment Balm                                                                                                                                                                  Citronella essential oil                           
5. Stray Animals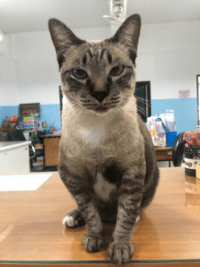 This may be a more obvious one, but I was not prepared for the sheer amount of stray animals out and around the city. Many of these are dogs and cats, without owners or sometimes limbs! The stray dogs can be particularly frightening during night-time, as they will bark at and approach you if you are walking. Many Thai cities are not pedestrianised and animals are not used to seeing people walking, so I wish I had known more about the necessity of getting a motorbike as soon as I arrived in the city I was based. This would have scared off many stray animals.
Frogs, lizards, spiders, cockroaches and snakes are a common occurrence too – even inside the house! They are generally harmless and you can get rid of them with some bug spray and a broom, but all of this is the novelty of living in the tropical climate of Thailand. However, I do wish I had known a bit more about the wildlife and stray animals here to perhaps better prepare myself mentally – it can be surprising to see a frog hopping around your kitchen late at night! On the other hand, there are also some friendly stray animals that Thai people choose to take in to their homes or establishments, such as Kinder – our Kindergarten Cat! He loves to receive food and fuss whilst we are in the office and will often sit on our desks to get extra attention.
Kinder, the Kindergarten Cat asking for attention on my office desk
Would you like to teach English in Thailand?  Explore our program page or submit an application