By Josh Butterworth (recent Impact Teacher in China & Thailand).
Moving to Asia as a vegan is daunting. The continent is famous for delicious dishes. But more often than not those dishes use meat or animal products as their star ingredients. Explaining dietary requirements in your own country and language is sometimes hard enough. Let alone halfway across the world. Being a pescatarian in Asia is easy. Being vegetarian isn't too hard. Being vegan? It's tough.
But not impossible.
With a drizzle of patience and a sprinkle of tenacity, maintaining a vegan lifestyle in Asia is absolutely achievable. In fact, it can be a rewarding and incredible experience. You'll have the opportunity to discover foods and dishes you never knew existed, that will inspire you for the rest of your life.
But to help you get started. Here are 5 tips from a vegan, one of our ex-teachers, who has lived in Shanghai and rural Thailand.
Vegan restaurants – they're out there
Long before Linda McCartney made her first sausage, or McDonalds sold their first McPlant burger, before vegan was even a word, certain groups in Asia were abstaining completely from animal products, and perfecting recipes their Western counterparts could only dream of. Veganism in China, for example, dates back well over two thousand years. This history combined with the international growth of veganism has resulted in plenty of options for vegans, wherever they may be in Asia.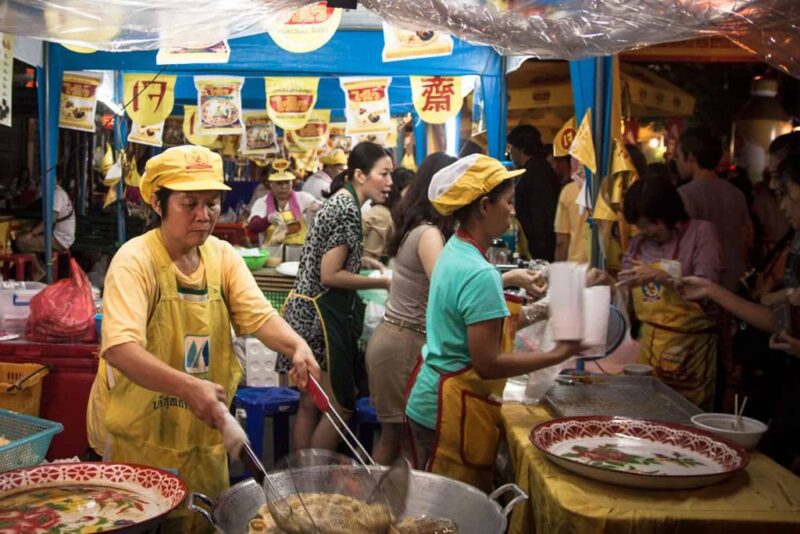 Shanghai to Shenzhen. Bangkok to Buriram. A quick internet search will point you in the direction of your nearest vegan restaurants. But the Internet doesn't hold all the answers. Hidden gems are nestled inside malls and hotels, out of the back of people's homes, inside temples, and huts by the side of the road. The more you assimilate into the place you live, the more you'll find it easier to eat out. And do so cheaply.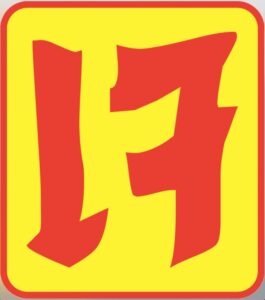 Things are made particularly easy in Thailand. Just look for bright yellow banners and the 'jay' symbol. You're guaranteed a delicious plate of vegan food for less than 50p. I'm not an expert on the religion that influences these restaurants, but their roots are in Chinese Buddhists who came to Thailand in the past. And once you've visited one, you'll know exactly what to look for and be able to find them all across the country.
I also recommend downloading Happy Cow, or using their website. It's a great platform to help you find vegan and vegetarian restaurants wherever you are in the world.
Non-vegan restaurants – master your order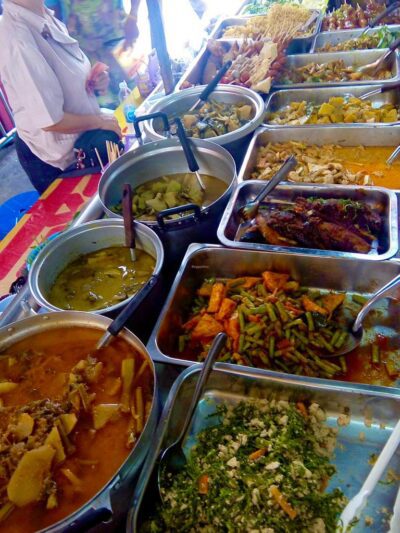 Despite the abundance of vegan options in big cities throughout Asia, and maybe one or two restaurants in smaller towns, it's not realistic or necessary to avoid non-vegan restaurants all together. I'm also referring to street food here too. Whether you're out with friends or colleagues. Or there's a restaurant conveniently right next to your home. Getting vegan food in non-vegan restaurants is very possible. And I'm not just talking about rice.
But there is bad news. The array of delicious meat, egg, and dairy substitutes available in vegan restaurants are unlikely to be on the menu in their non-vegan counterparts. Especially in smaller towns, and at inexpensive restaurants that serve local food. So I hope you enjoy vegetables. And tofu if you're lucky.
Whether it's small bits of meat in an aubergine dish in China. Or fish sauce in a Thai salad. Vegetable dishes in Asia are often not vegan. But don't worry, there is a solution. It comes in several stages. Step one is knowing what you're ordering, and what non-vegan ingredients it may contain. The second is learning how to communicate with restaurant staff that you cannot have these ingredients. This may be a challenging experience, but translation apps are your friend. And learning a bit of the local language will go a long way. Be persistent and make sure you've got your point across. However awkward or difficult. The last stage is to be patient and hope your instructions have been followed. If they haven't, politely return the dish and try again.
You may have trouble. But more likely you'll be surprised at the open and warm nature of the restaurants and their staff, who simply want to help. Enjoying local food at non-vegan restaurants is a privilege, and one of the many benefits of living abroad.
Ordering delivery – communication is key
It's late. You're tired. Cooking or going out to eat doesn't appeal. So ordering in is here to save the day. But unlike in Western countries, ordering delivery in Asia doesn't break the bank. Local dishes are very affordable, plus delivery is quick and costs next to nothing. But can you find anything vegan? The short answer: yes. The long answer: you may have to work for it.
With apps such as foodpanda in Thailand. Or ele.me in China. You have a world of culinary delights at your fingertips. Granted, most of it isn't vegan. But with the help of your trusty translation app and a dash of patience, ordering vegan food should never be impossible.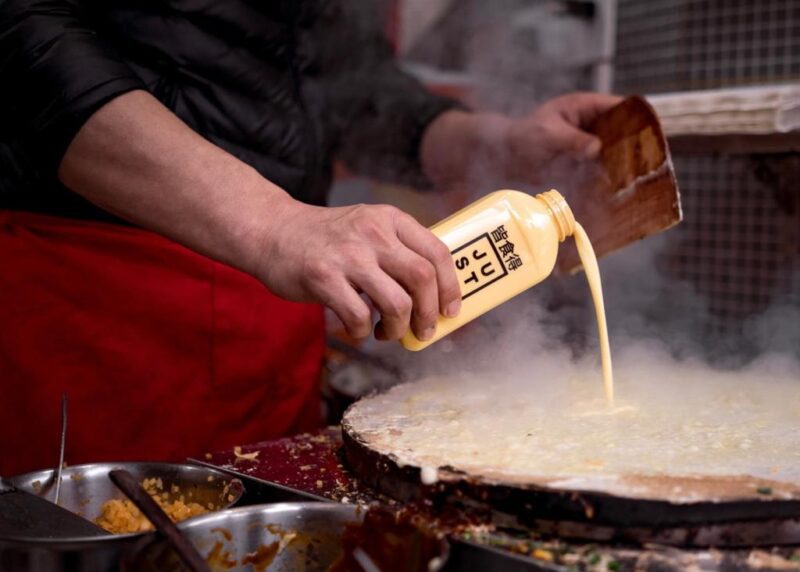 The skills you gained ordering in non-vegan restaurants will come in useful here. Identifying vegan dishes, or veganizing those that are close. But instead of speaking to restaurant workers, you're instead going to write them a message. Getting your point across in both English and the native language is recommended. Again, don't be shy. State your point clearly and don't be afraid to emphasise it. "I do not eat egg! I do not eat fish! Please remove egg and fish sauce. I am vegan! NO EGG OR FISH" for example. It may seem like overkill. But don't be embarrassed. Usually restaurants oblige and are very helpful. But again, be patient. If orders are wrong it can be frustrating. But getting refunds or vouchers through the apps are easy. You'll find restaurants that become your regulars, and have dishes you can order with confidence after a long day at work or night on the town.
Snacks – find your go-tos
Nuts. Fruit. Crisps. Whatever your snack of choice may be. They help us get through are day, and make the world go round. Luckily for you, Asian snacks are absolutely brilliant. And many are vegan. When you're up a mountain, and the only dish on the menu, in the only restaurant for miles, is a chicken curry, you'll be very grateful for those bags of snacks you packed earlier. On your way home after one too many drinks. When you don't feel like explaining to an angry looking restaurant worker, in the only place that's open on the street, that you want them to cook a special dish just for you. The bright lights of a 7-Eleven or Family Mart store are your saving grace.
Finding vegan snacks in shops is just a matter of trial and error. It's the same process I'm sure you've undergone many times in your home country. Usually, snacks will have the list of ingredients in English on the back. If not, you guessed it, translator time. Look out for contents such as milk and egg powder. Translation apps like Google Translate have features where you can take a picture, and it will translate the text within it. So just snap the list of ingredients, and you're cooking.
Once you've found your favourite snacks. And I'm confident there'll be many. Stock up and always have them to hand. Leave them in your desk at school. Fill your cupboards. And make sure there are some hidden away at the bottom of your bag. If you're going on a trip somewhere you might not be able to get a scrummy vegan meal, snacks will save the day.
And shops aren't your only port of call. Street food stalls sell amazing snacks, often using fresh local products. In Thailand for example, you're never too far from someone selling fresh fruit. They're at every gas station and peppered throughout cities. If you're lucky, you might find someone with cashew nuts grown metres from the stand. And in China, there are plenty of options. Just do your research and have your trusty translator by your side.
Cooking – new and old are both gold
Fueling yourself solely with restaurants, delivery, and snacks is never a good idea. For your health, or your bank balance! Cooking is the best way to completely control your diet and make sure you're eating what you want. But before we cook, we must shop. Shopping in Asia can be an initially daunting experience. But everything you could possibly want is out there. And more. You just have to find it. Some of the best meat alternatives in the world are found in Asia, and there are a plethora of nut milk options. If they aren't in your local supermarket, then they'll be online. You may also be shocked at the hundreds of variations of soy sauce or sesame oil, perhaps. But flabbergasted at a lack of vegan butter or cheese. The foods available to you will be different. So you must adapt. Living in a foreign country offers a chance to develop your cooking. Try something new. Learn how to make local dishes using fantastic ingredients that aren't readily available in your home country. Like the endless types of tofu in China. Or the weird and wonderful vegetables in Thailand.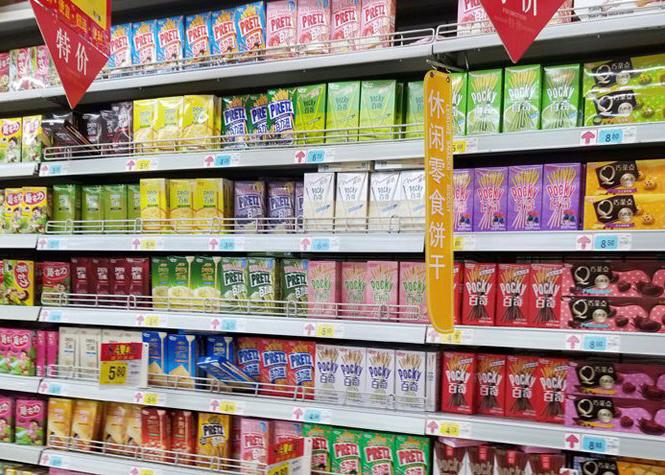 Something else to consider, is that the majority of cooking in Asia is done using fire. In flaming hot woks. Or pots where soups and curries are cooked slowly. In your new home, you're unlikely to have an oven. As most households don't use and therefore own one. You may not even have any cooking appliances at all. If this is the case, then investing in some that allow you to cook is guaranteed to save you money down the line. Even if it's a bit of an initial hit. Buying a small stove, oven, and rice cooker won't cost the world.
Learning, adapting, and turning local dishes vegan is a brilliant opportunity. But sometimes, you just want something that reminds you of home. It could be beans on toast. Or some proper chips. On those days where homesickness creeps in, cooking home comforts can be like a warm hug. So keep an eye out in supermarkets and online for the ingredients you need. As delicious as Asian food is. There's nothing wrong with having some bland, beige, and boring food that reminds you of what your mum made you after a hard day at school.
Well there it is. Being vegan is Asia is possible. Fear of not being able to find food shouldn't deny you the opportunity of an incredible experience, in a wonderful part of the world. Yes. It's harder. But the challenge is one that brings great spoils, and helps you develop. As a person and a vegan. If you can do it in Asia then you can do it anywhere. Just remember. Be patient. Learn how to communicate what you need. And never be embarrassed about it. Always have your translation app at the ready. Stash your snacks. And push yourself in the kitchen. You can do it.
To find out how you can begin your teaching adventure this year. Speak to us. We have programs in China, Thailand, Vietnam, Cambodia, and Poland. And they all accept vegans. So arrange a call today. And check out the programs we offer. We look forward to hearing from you and starting something exciting this year!