By Ken, Teacher in Warsaw
Going to the doctor's in your home country can be a daunting experience, let alone going in a foreign country.  It's not something anyone looks forward to, and like many others I will only go if I really have to (probably not recommended!) 
In this blog post I will be sharing my experiences with getting healthcare in Poland. The good news is that private healthcare is extremely cheap and may be covered by some insurances.  So without further delay, let's look at getting you all fit and healthy!
And it's good news!
Yes, before you ask there are English speaking doctors in Poland, so one less thing to worry about! Of course, there is the public healthcare system where you can get tested for free but there is of course a big chance you'll get a doctor who doesn't speak much English and the last thing you want whilst ill is miscommunication. I would definitely recommend going private as you'll be able to talk to a specialist in English whatever your needs are. There are companies such as Medicover, Lux Med and the one I use, Centrum Medycyne Damian (CMD).
Prices of course may vary between providers, but with CMD I was 255 PLN for an endocrinologist appointment (an endocrinologist looks after the little lump in your neck called the thyroid gland), a further 230 PLN for blood tests and then another 155 for a follow-up consultation over the phone. So in total, 640 PLN. In pounds, that is around 120-130 and in dollars that is around 140-150. Really cheap and affordable! Of course if your insurance covers it you don't have to worry about costs but if you've got an insurance company that won't cover you like mine, then you need not worry about being able to afford a good standard of healthcare. (prices and conversions may vary and at time of writing were accurate)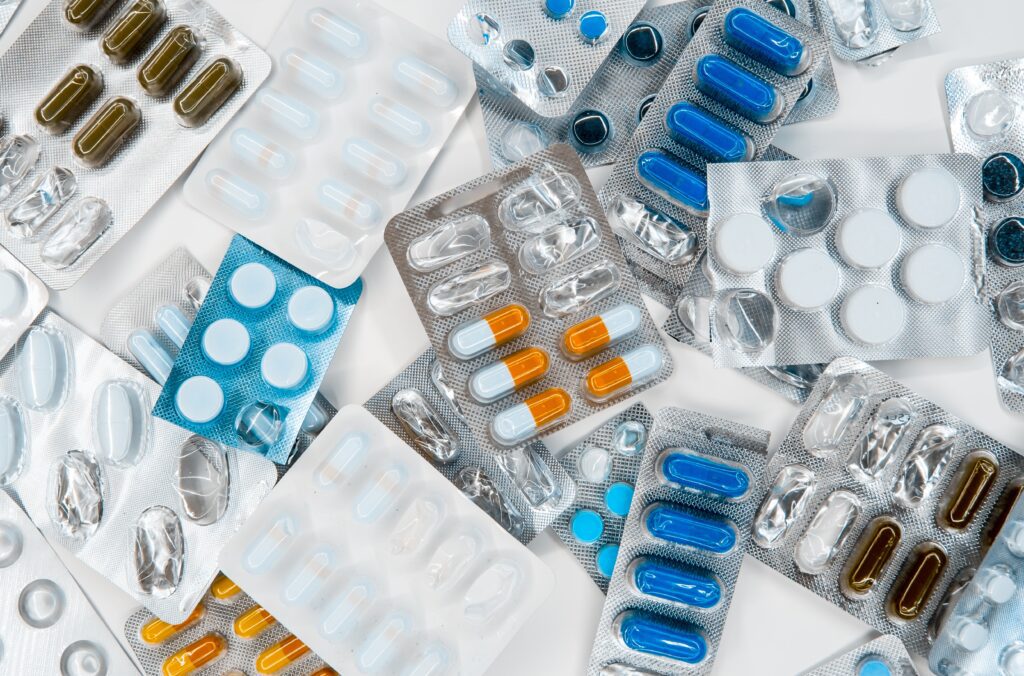 Claiming back costs
If your insurance covers your medical bills it's very straightforward to register a claim. First of all you need to declare your condition, and within a day or 3 you'll be told of their decision as to whether or not they will cover you. If you are covered, all you need to do is upload the receipts on the respective website, enter your bank account details and they should pay out with little hassle. You will probably need a Polish bank account.
Prescriptions
So before I go any further, I was reliably told that you can only get a prescription in Poland if you have a PESEL number. You can still get one-off medication without a PESEL but it is HIGHLY recommended you get one, especially if you have a long-term condition like mine which needs constant supervision.
If you have a PESEL number, you can use this and also a unique code to get your prescription filled at any pharmacy in Poland. Your doctor will give you the code once your course of medication has been decided, and all you need to do after that is go to a pharmacy, show them your PESEL and code given to you and you shall receive your medication. Easy! My medication for 2 boxes of thyroid medication was 50 PLN (roughly 9 pounds, and 12 dollars). This lasted me 2 months, so medication is very affordable also!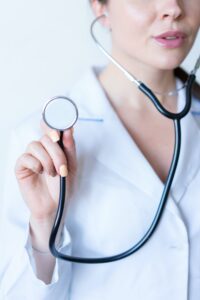 They really don't waste time
This is the only real bugbear I've experienced.is when I'm phoning up to get something and explaining my situation, the person on the other side of the phone will sometimes rather rudely interrupt and give you the correct information. In the UK, we would almost ALWAYS let the other person finish speaking (even if it's absolute rubbish) before speaking ourselves. It's something that irritates me to no end! I assume it's because they have lots of calls waiting and they're really busy so it's understandable that they're eager to solve your problem as soon as possible but it's still very off putting at times! So whenever you're on the phone to the doctor's DON'T engage in small talk, no telling stories, no elaborating on your situation. ONLY say what is necessary and get off the phone!
Final words
There are definitely more pros than cons to private healthcare in Poland. It's super affordable if you don't have insurance and it's also very quick and relatively easy to do as there are English speaking doctors. You are in good hands here, and you shouldn't have too many issues. Just remember that you're in Poland and different cultures apply!
If you fancy living and working in a different culture, apply here!