Vietnam is an emerging teaching destination that's proving a real hit with our teachers on the program.
Here's the lowdown on the key things you need to know.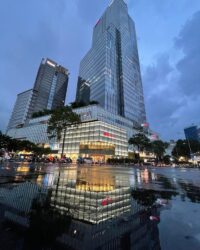 The school
We work with a school that offers jobs all over Vietnam, in big cities like Ho Chi Minh City or Hanoi, or smaller cities like Bien Hoa, Ha Long, or Hoi An.
The salary range for new teachers is $1250-$1400 per month depending on experience, and given the low cost of living in Vietnam, you can save about half of that.
Our partner is a private training centre, which means that you teach on 3 weekday evenings and on weekends, and that you have two days off during the week.
Before you start teaching, you get a week of training, and throughout your time at the school, there are ongoing monthly teacher training sessions.
Contracts are for one year initially, but if you'd like to stay longer than that it's an option, and it's possible to take on additional responsibilities with the school, like management and marketing roles.
Job description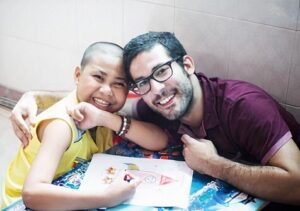 You get to teach oral English to students aged between 3 and 16. You usually have a Teaching Assistant, especially when you teach young learners, and the average class size is 18-20.
The students have chosen to be there and often have specific reasons for learning English, like studying or living abroad. This means they are very motivated to learn English, and that they also have a strong interest in learning about foreign culture and what it's like to live abroad.
That means your time in class is focused on improving their oral English in a fun, engaging manner. Teaching materials are provided by the school, but there's also plenty of time to play games, do a debate, or discuss an interesting cultural difference.
Requirements
Completed degree
Clean background check
Passport holder of one of the following countries: UK, Ireland, US, New Zealand, Australia, Canada or South Africa.
No teaching experience or knowledge of Vietnamese is needed.
The most important thing we are looking for is bags of enthusiasm and an ability to make learning English fun and exciting for students.
Because many of the school's students are young learners, it's important that you enjoy working with young children.
Program fee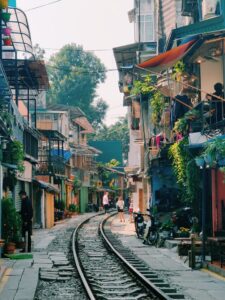 Our support fee for this program is £250. This covers Impact Teaching finding a legal and well-paying job for you, hands on guidance on obtaining a visa, teacher training materials, and tips on finding accommodation in Vietnam.
We organise regular Zoom group calls for our teachers, and we have a WhatsApp group, so you'll have a support system before you depart.
We also organise in person meetups in the UK.
It takes about 1 month to get a visa from the moment you enrol with us, so get the ball rolling today if you're interested. You can apply here.