Before deciding on which country is the best fit for you, we want to make sure you have all the information that you might need. There are some really important questions to consider: Which lifestyle best suits you? Do you want to be close to your home country? And also some questions that you might not have thought about just yet, such as: What is the education system like in that country?
At Impact Teaching, we try to cover all bases. You'll find blog posts aimed at answering any questions you might have, and today we're going to focus on that last one; the education system in: Thailand.
The Prime Minister of Thailand, in 2017, decreed that education should hold twelve values:
Loyalty to the Nation, a Religion, and the Monarchy
Honesty, sacrifice, endurance, and noble ideology for the greater good
Gratitude for parents, guardians, and teachers
Diligence in acquiring knowledge, via school studies and other methods
Preserving the Thai customs and tradition
Morality and good will toward others
Correct understanding of democracy with the King as Head of State
Discipline, respect for law, and obedience to the older citizens
Constant consciousness to practice good deeds all the time, as taught by His Majesty the King
Practice of Self-Sufficient Economy in accordance with the teaching of His Majesty the King
Physical and mental strength. Refusal to surrender to religious sins.
Uphold the interest of the nation over oneself.
What are the distinguishing features of the education system?
Thailand's schooling system can be broken down into the following stages: pre-school, primary school, lower secondary education, and upper secondary education. Students spend six years at primary school and three years at lower secondary school, whilst the other stages are optional for students. This means that whilst the government covers costs of students doing three years of pre-school and/or three years of upper secondary school, they are not required to participate in this. Around seventy five percent of students choose to continue onto upper secondary school, where they can choose either vocational or more general tracks.
The upper secondary schools are either academic, vocational or comprehensive. To decide their route, students must sit and pass a National Educational Test, either the Ordinary National Educational Test or the Advanced National Educational Test.
How many subjects do students study in school?
At primary school level, the curriculum will cover eight core subjects: Thai, maths, science, social science, physical education, arts and music, technology and foreign languages.
At secondary school level, the curriculum covers the same subjects, this time in more depth. The sciences are also separated into physics, biology and chemistry.
What are considered the key subjects?
When students sit the Ordinary National Educational Test, they will be tested on maths, science, social studies, Thai, arts, physical education, occupation and technology, and foreign language (usually English). If a student is sitting the Advanced National Educational Test, they may take some additional subjects required by their university course; however, they will still have to sit the above subjects.
This summative testing on these subjects suggests these are the core, or key, subjects taught in Thai education.
What percentage of students goes to university?
The number of students applying to university is facing a reduction each year. This is partly as a result of a rapidly ageing population without the numbers to fill the university capacities; however, despite this, students seem less likely to apply for further education. In 2016, eighty thousand students sat the entrance exams, whereas in 2015, one hundred thousand students had sat the same exams. Enrollment is at a steady decline. However, Impact Teaching recognises the importance and value of all different routes, and we are keen for our teachers to get into their placements and start encouraging the students to do what works for them, and what makes them happy.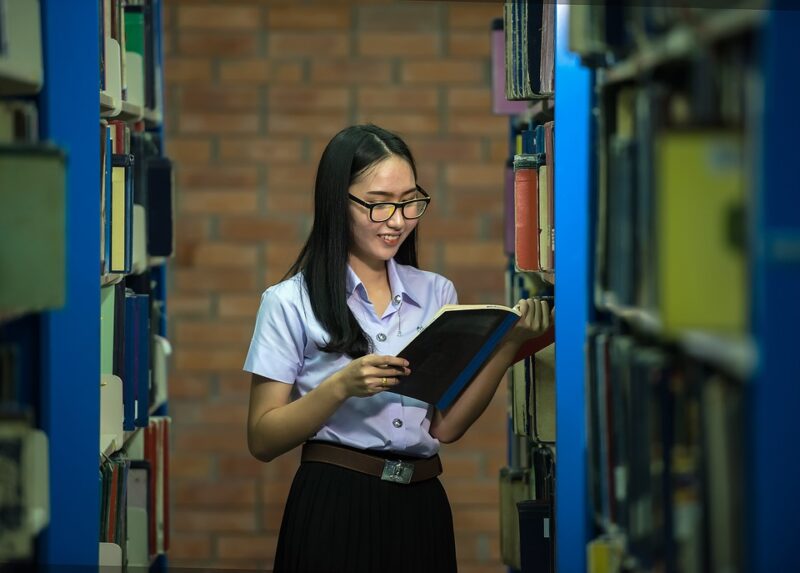 Life for the students
Life in general is relaxed in Thailand, and in some way you may find this translates into the classroom. However, students still face exam stresses as well as personal worries, and it's important to ensure your students are happy, as well as given the best chances in the classroom!
Would you like to teach English in Thailand?  Explore our program page or submit an application
---
About the author