By Ken, Teacher in Warsaw
Moving to another country, especially if it's your first time leaving your home country, can be an extremely daunting experience. It can also be extremely stressful until you get accustomed to your new surroundings and culture. However, all is not lost! With this (hopefully) helpful blog, these things/information will (hopefully) help you if you are new to Poland or thinking of moving. Let's start off with the basics, and they are……..
Biedronka and Żabka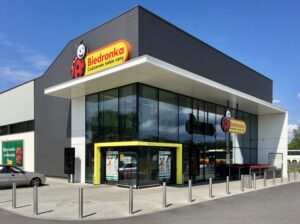 I remember when I first saw a Biedronka the exterior was covered in pictures of ladybirds (or ladybugs if you prefer). I wondered why, and it turns out that Biedronka is Polish for the aforementioned insect! And Zabka is Polish for frog. These 2 establishments are heavily prevalent throughout Poland and are your go-to for any grocery needs. Biedronka is a supermarket chain whereas Zabka is more like a convenience store chain. Opening and closing times tend to differ by area, but generally speaking Biedronka is open from 6am to 10-1130pm, and Zabkas are typically open until 11pm.
PLEASE NOTE that Biedronka, like most shops in Poland, are not open on Sundays apart from special Sundays (apart from a few Biedronkas that are open every Sunday), and aren't open either on national holidays. Zabkas tend to be open all the time even during national holidays, which is handy especially when you've left yourself short on supplies on a weekend. If you want good food delivered to your door I recommend Glovo and Wolt, both of which have options to buy groceries as well as normal takeaway food and are Poland's answers to Uber Eats.
Biedronka also gives you special offers when you sign up for Moja Biedronka (My Biedronka). No need for a physical card, simply download the app and register!
Speaking of shopping…….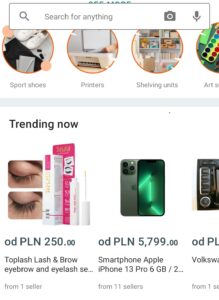 Allegro
Poland's answer to e-commerce giants Amazon and Ebay! Although they both exist in Poland Allegro is the cheaper and better alternative for buying items. Whether it be clothes, gym fuel, electronics or millions of other things Allegro is your go-to when buying things online. Like Ebay it also includes many auctions and it has a comprehensive buyer protection programme. So if you spend your hard earned money on a faulty product and you don't get your money back from the seller (this has happened to me!) Allegro will give your money back very quickly! And that goes for returns too. They are extremely efficient and I highly recommend the app too. Allegro also makes use of Inpost which allows you to get your items delivered to a locker at the destination of your choice, and just like Blik(next paragraph) you will enter a unique code to access the locker and pick up your items. An immensely brilliant and stress-free shopping experience! Oh and it has an English option too! Still speaking about shopping…….
Blik
Forgot your debit card? No problem! Blik is a super useful payment service available at most retailers. Should you wish to pay for something using Blik, all you have to do is select the Blik payment option at the checkout, go onto your banking app to generate a code, enter the Blik code on the chip and pin reader, authorise the payment on your banking app and viola!! The payment is done. Simple! Blik also allows you to send money to other Blik users using their name and phone number. You do need to first register with a Polish bank and have an account in order to use this payment method.
The subway/metro service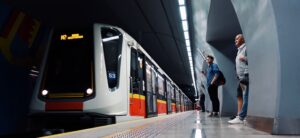 I fully recommend living relatively near a metro station as it really is a lifesaver! Okay, I realise you get metros in many cities around the world but I have been really impressed with how affordable and clean the subways in Poland are. They run very regularly and cover most of, if not all of, the main parts of Poland with new terminals being added all of the time. A word of advice: you do NOT have to put your ticket in the machine to get out of the station. You just have to walk towards the machine gate and it will open automatically even though you don't think it will open. I tried to put my ticket in the machine to get out for a solid 5 minutes only to realise it wasn't necessary! So don't make that mistake.
But the one thing that will make your life easiest (which you've probably guessed is…..
Learning Polish! Now no one is expecting you to be fluent or even semi-fluent, however even knowing a couple of phrases  or making an attempt to communicate in some broken Polish will go a long way. I always find that when I make a feeble attempt to speak Polish the other person opens up and tries to speak some English to me which is honestly a godsend especially when you're trying to do something important like getting a PESEL number. Tips on learning Polish can be found on a previous blog post on the Impact website, so why not check it out?
Also why not check out what you need to become a teacher in Poland? You can apply here!