Top 5 Resources for ESL Teaching
So you've done the hard part: deciding where you want to teach and taking the first steps to get there – now it's time to focus on perfecting your teaching craft. Ok, perfecting might be a little optimistic, as the best way to learn is on the job; however, our teachers have put together some of the online ESL resources they use to keep them on track for teacher of the year award.
Finding useful online resources can be a bit of a minefield. Many free webpages aren't that user- friendly and have way too many ads, but we've tried to find the ones that can contribute something meaningful to your teaching tools.
Perfect English Grammar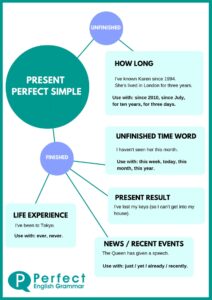 Before you start teaching complex grammatical structure and rules to your students, you need to make sure you're confident with them yourself. No one expects anyone to know every grammatical rule in the English language, and this website offers great and in-depth explanations of different grammar structures for you to brush up on before your lesson. The wording of the explanations can be a little difficult for students, but it can help you fully wrap your head around the concept before having to teach it yourself.
Perfect English Grammar also has worksheets and tasks to complete; however, not all of them are clearly labelled with the ability, so you have to use some of your own judgement here, too. If you have some really keen students, there are also paid options that offer comprehensive courses they can complete in their own time – be wary about recommending anything like this though, especially if you haven't tried it out yourself first.
Agenda Web
Whilst it's not the most attractive looking webpage, there are some hidden gems on here (in the form of worksheets). The layout isn't very user-friendly, so you have to find the level you're looking for by clicking on the different links, but the worksheets are well-thought out and cover a range of topics.
My favourite thing about Agenda Web compared to other online resources is that the worksheets can all be made into a PDF and are printable, whereas some of the other websites offer online tasks that you'll need to adapt yourself. Some of the links even take you to workbooks consisting of a series of related tasks.
Test English
The layout of Test English is more official than many other free resources and is very user friendly. There are clear categories at the top of the webpage (Grammar, Listening, Reading, Use of English, Writing), and each tab has a drop down list with the different English levels (A1-B2). Something to keep in mind is that most of these tasks are designed to be completed online, so to use them in your class you'd either have to adapt them to be a group activity on an interactive whiteboard, or make some edits so you can change them into worksheets.
Test English is a great way to set homework if you can get to grips with it, as you can ask students to record their answers in shorthand and go through them together as your recap activity. Make sure that all students have access to a computer and internet access though, otherwise you can make the same edits we talked about before and print them off as worksheets. Many teachers prefer having physical copies of homework as it is easier to keep track of everything.
Some of the other websites include reading exercises that ask comprehension questions about a text they've given, but it is just as easy for you to make your own! It's a much more engaging way to get students talking about current affairs whilst also practicing their reading and comprehension. Try and pick relevant articles to your students, and make sure to ask comprehension questions before diving straight in so that you can bridge any gaps and define any key vocabulary.
This can also be adapted to fit different learning outcomes. If you're studying different grammatical structures, you can instruct students to highlight the structure in question. If you're solidifying new vocabulary, instruct students to read aloud and define any of the words they learnt in the unit, for example.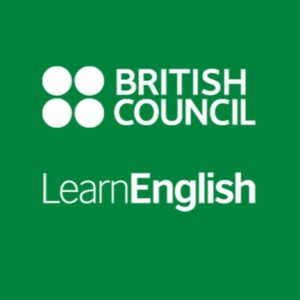 British Council Learn English
Very similar in style and structure to Test English, British Council Learn English can be utilised as a homework tool if your class has access to the internet. It could also provide prompt ideas for your own resources, such as seeing an exercise about texting and creating your own text message template for students. It also has similarities to Perfect English Grammar in that it can be used as an educational tool for teachers before they tackle complex grammatical concepts, too.
A great benefit of this website is that it is an official British Council website, so you aren't inundated with adverts and pop-ups and can focus on the important things – teaching and learning!
Feeling prepped?
Hopefully some of these websites and resources help, but remember that you have the entire internet at your fingertips! There are lots of random worksheets out there to find and you just need to google your topic and level, most likely something will come up. Many teachers prefer to also create some of their own resources, as you'll always be more confident with something you've created yourself.
Lastly, this is by no means an exhaustive list, so please feel free to share some websites you've found helpful in the comments. Sharing resources is a great way to reach out to the teaching community, so see if you can find some local Facebook teaching or expat groups and start making friends!
Ready to head over to your dream ESL destination?  Explore our programs in Vietnam, Thailand,  China, Cambodia or Poland  or send in an application.   
---
About the author