You've made the big first step: deciding to embark on your teaching adventure in Poland! Now, it's time to talk logistics. Making a decision about where in Poland you want to call home can be quite daunting, especially if you haven't visited before. But don't worry – that's why we're here. In this post, we break things down to help you figure out which city is best for you: Warsaw, Krakow or Gdansk?
What's important to you?
Before we dive straight into it, it's useful to think about what you want from your time teaching in Poland. Do you want to experience the hustle-and-bustle of a big city? Do you love the great outdoors? Or do you want to live amongst traditional Polish architecture and culture? You don't need to know the answer just yet but think about these questions whilst we explore just a few of your options.
Is Warsaw waiting for you?
Warsaw, known as Warszawa to its locals, offers a great combination of old and new – or rather, artificial old. Much of Warsaw was destroyed in WWII; however, the famous old town has been rebuilt to appear almost identical to the original, which was brutally flattened. While Warsaw offers a bustling capital city atmosphere, it's also easy feel at home quickly; as the capital, it has a more open-minded and welcoming-to-all vibe. This makes it ideal for anyone looking for a metropolitan lifestyle in a city that a lot to offer… but also feels homely.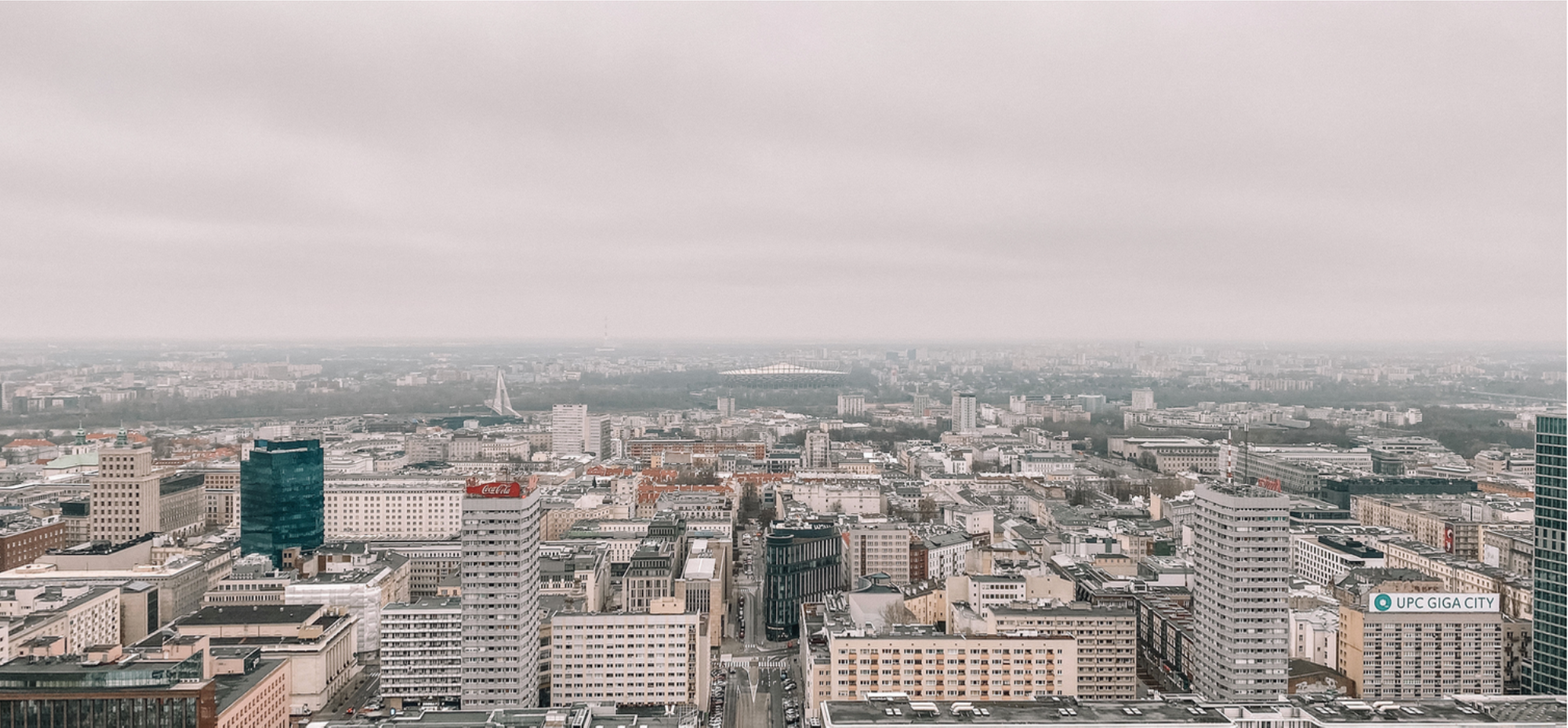 The modern areas of Warsaw have famous streets like Chmielna and Świętokrzyska, a well-connected train station, a large shopping mall and shopping streets, as well as the famous PKiN tower. If being at the epicentre of life in Poland is important to you, the capital is definitely somewhere to consider. Equally, if you're looking for more of a cultural high, the 'old' side of Warsaw offers a more 'authentic' Polish experience, with traditional foods, architecture and atmosphere. Here, you're (thankfully) never too far from a plate of Pierogi.
The many museums in Warsaw also offer an in-depth look into the history of the city, which is too little known. If history isn't your thing, but you're a fan of parks, gardens and greenery, then – this may come as a surprise – you won't be disappointed in Warsaw. Nestled between the shopping malls and skyscrapers, you'll find hidden gems such as Saxon Gardens or Łazienki Park, which are home to all kinds of wildlife, from red squirrels to peacocks. Not exactly what you picture when you think of Warsaw, right?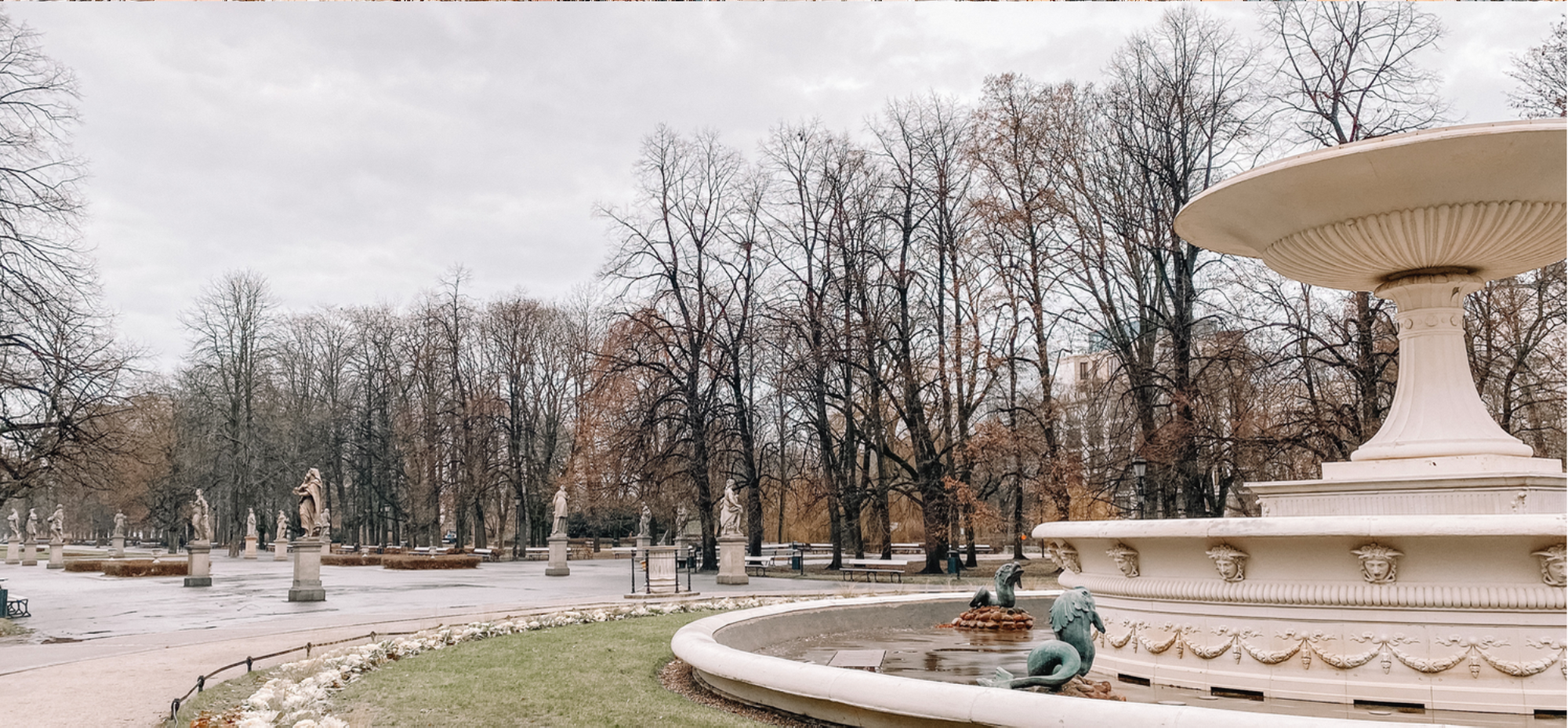 Do you feel Kraków calling to you?
Warsaw a little too mainstream? We hear you. For a more cosy, less concrete-city feel, it's time to explore Kraków – metaphorically for now. Kraków has its own rich history, which is reflected by plenty of traditional buildings. With a large, open main-square and quirky little streets, it's exactly how you might imagine an old town to look. This isn't to say you'd be missing out on the modern aspect, as these old-timey streets are lined with souvenir shops and familiar restaurants – think Starbucks and McDonalds. The same supermarkets exist in Warsaw, Gdańsk and Kraków, but here, they're decorated with dark wooden panels and grand arches, adding a dose of culture to your daily shop.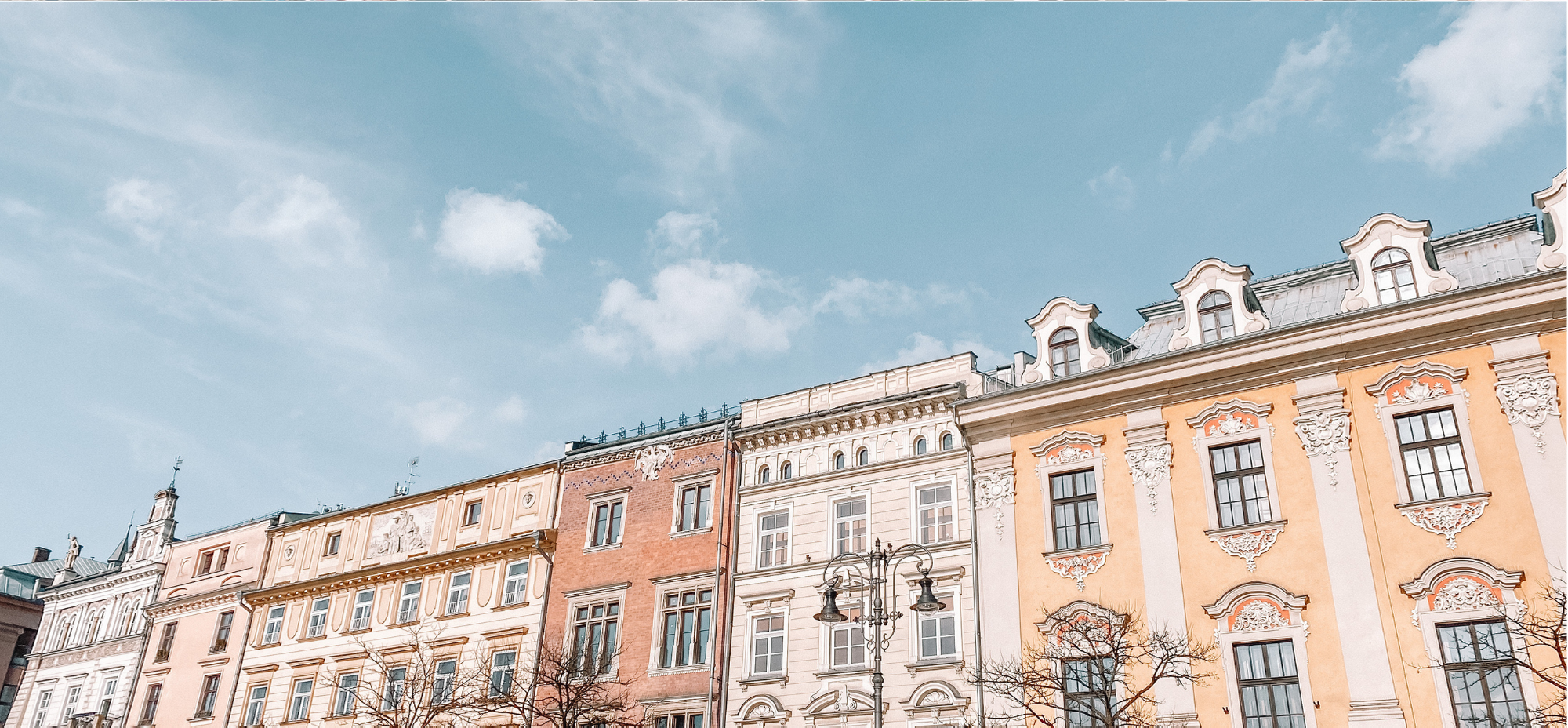 Kraków has a reputation for being a tourist-mecca. It's not hard to see why: there's an abundance of things to see and do, just like the famous castle, which is just a stone's throw from the city centre. Good news for the non-Polish speakers among us is that the city has English signs and English speakers everywhere. If you're looking to challenge yourself and become fluent in Polish, Warsaw or Gdańsk may be better options, as English isn't as widely spoken here. However, if being able to order your food without using Google Translate sounds good to you, this could be the right fit!
Could life be glorious in Gdańsk?
Not everyone pictures sandy stretches of beach when they think about Poland, but that's even more reason to experience it for yourself. In the centre of Gdańsk, you'll find a large river, boating docks and row after row of block-colour buildings. With plenty of local shops, hidden backstreets and restaurants available, Gdańsk is perfect if you prefer the simpler life. The big-name shops, such as Zara, aren't on the main street; however, there is an extensive, modern shopping mall just at the end of the main street, which means you can enjoy the best of both worlds. Gdańsk has perfected the balance between the beauty of the old and convenience of the new. Traditional buildings and historic monuments such as Neptune's Fountain characterise the city, whilst allowing for inhabitants to enjoy 'basic necessities' such as Uber and your favourite coffee shops.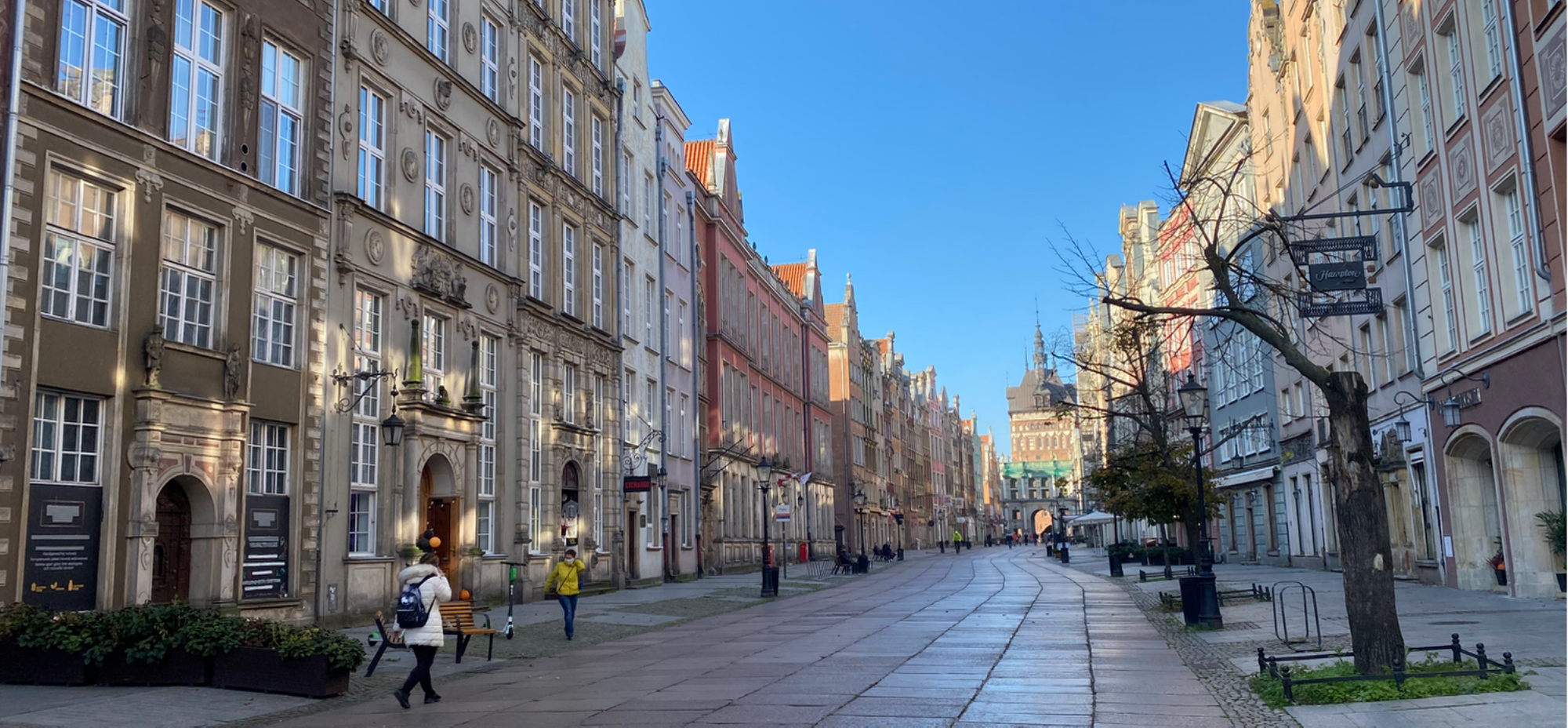 Whilst Gdańsk itself has lots to offer, it is a third of a tri-city, consisting of Gdynia, Gdańsk and Sopot. Sopot – one of our favourites – is just a 10-minute train ride from Gdańsk. Here you'll find a seaside town unlike any other. The modern pier and sandy beach are exceptionally clean, with plenty of space to sit and watch the sunrise. The main street leading to the beach has everything you could want for a day out (including traditional Polish waffles). What better way to relax after a busy week of teaching?
If you enjoy being at one with nature and want to soak up Polish culture, this region could be ideal for you.
Still struggling to make a decision?
That's okay, we know it's a big decision. Sometimes having too many options can be overwhelming, but if you're still unsure about which city is best suited to you, we're here to help. There are a huge number of placements available in cities across Poland, so keep an open mind.
No matter what your preferred lifestyle or environment, you're sure to find the perfect fit. The next step? Learn more about Warsaw, Krakow or Gdansk or send in an application if you're ready to take the leap.
About the author