Have you ever found yourself wishing for better weather? Spicier food? Or maybe just for a post-work chill on the beach, coconut drink in-hand? We have some good news for you then…
Our newest ESL location, Thailand, is ready and waiting to accept you as soon as you're ready. Not sure it's for you? Let's see if we can change your mind. Here are just some of the reasons you should consider teaching English in Thailand.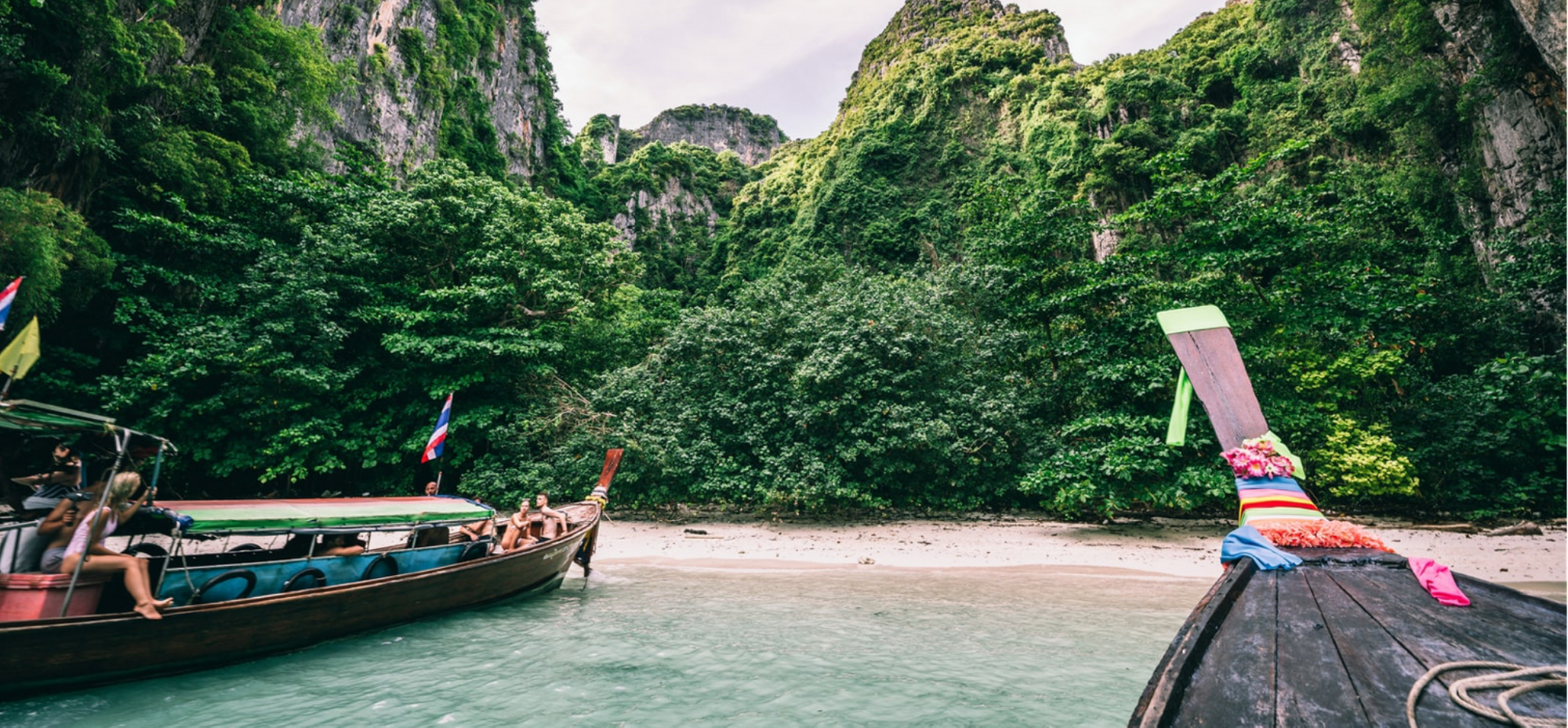 Life in Thailand
The combination of high expat wages and a low cost of living means that you can live a life of (relative) luxury during your time in Thailand. Some of the best restaurants and hang-out spots boast amazing local food at just a fraction of the cost we're familiar with elsewhere. So, you're sure to find more than enough excitement to fill your evenings, whilst unleashing your inner foodie.
If a new, different way of life is what you're looking for, Thailand has got you covered there too. Whilst the big cities offer a modern, fast-paced way of life, you also have the option to go for a more relaxed, laid-back lifestyle. Many expats who settle in Thailand are surprised by the complete 'stress-free' environment, which really sets it apart from any other country.
Saving the best till last, we're sure you've heard about the tropical weather and beaches that are typical of Thailand. This really makes it an in-demand location, and is great if you're a water-lover or just enjoy sun-bathing on your weekends off. Just make sure to pack your sunscreen!
Teaching in Thailand
Just like teaching anywhere in the world, you'll find it incredibly rewarding to watch your students improve. Students in Thailand greatly appreciate their English teachers, and it's easy to become a valued member of the community quickly. This means becoming friends with your fellow Thai teachers as well, as locals in Thailand tend to be incredibly respectful and friendly. Make the most of their hospitality by accepting invitations and inviting them to join activities too.
Living and working in Thailand means you get to experience things that tourists aren't normally able to. Teaching allows you to really get involved with your colleagues, friends and neighbors, so you'll get the authentic experience of life in the Land of Smiles, as it's globally known. You might even be able to correct a fact or two from that one friend that spent a week there three years ago and still talks about it whenever anyone mentions elephants, beaches or, well, just about anything.
One of the biggest selling points for Thailand is the work-life balance. As we mentioned before, there is an incredibly laid-back atmosphere where people just take every day as it comes and don't overwhelm themselves with massive workloads or strict deadlines. As a teacher, this means you won't be swamped with work or classes, and you'll have plenty of time to enjoy the beautiful scenery and local bars. It's time to stop sweating the small stuff, and start sweating in the Gulf of Thailand on a Friday afternoon.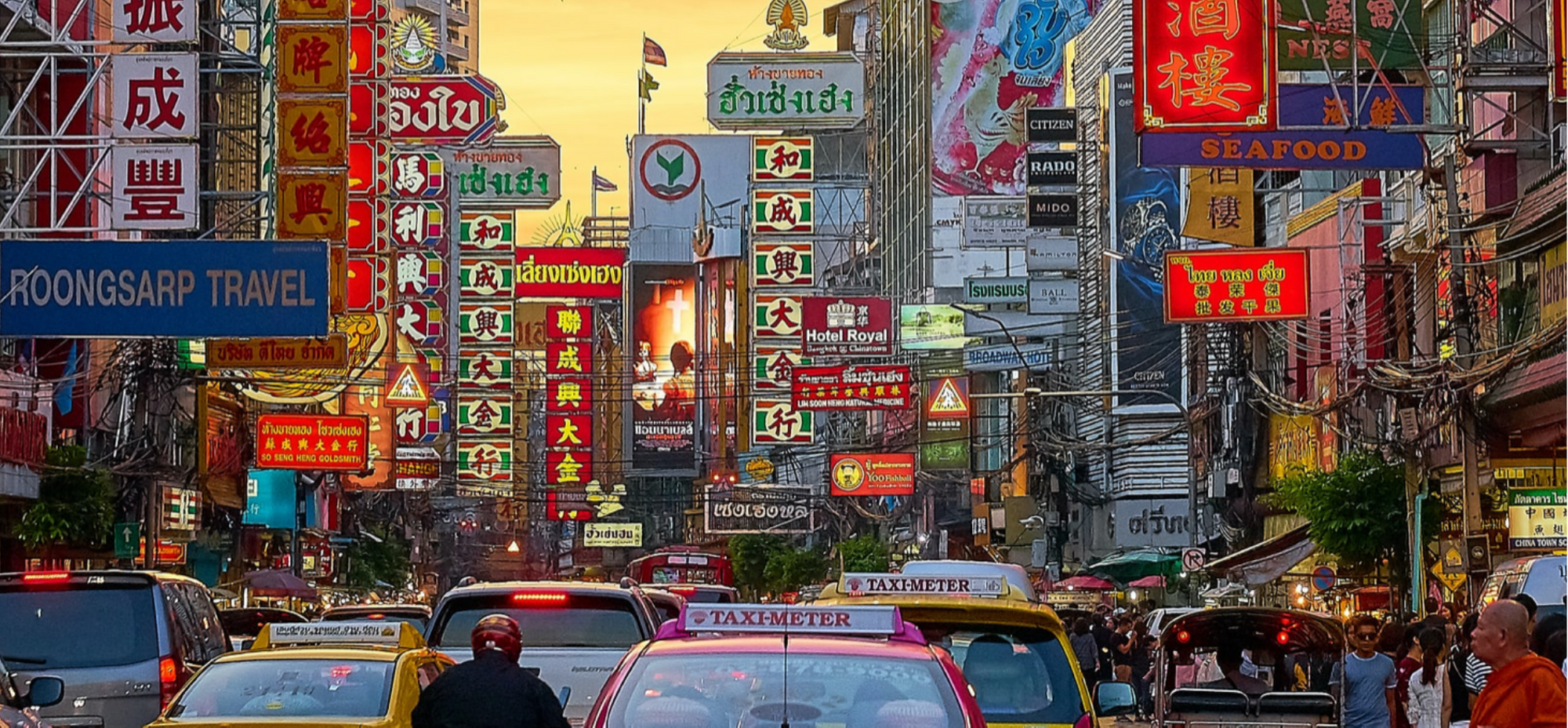 What can you do in Thailand?
Travel? Drinking? Making new friends? Yes to all of the above. During their spare time, many expats make the most of the historic buildings, such as The Grand Palace, or opt for the ethical elephant experience, or even discover the Golden triangle, where Myanmar, Laos and Thailand meet. You could also experience a variety of festivals and their traditional celebrations, as well as floating markets, UNESCO World Heritage Sites and island-hopping. Honestly, we could sit here and list things all day!
It is also a great chance to expand your teaching portfolio and learn some more about yourself. Maybe you don't know much about Thai traditions, Southeastern Asian culture, or general life abroad? Not only will you get the opportunity to learn about all of this, but you'll also be able to discover more about yourself and challenge yourself in new, exciting situations. There is only one way to find out what you're capable of—try it out!
How can you sign up?
Want to know more? Ready to get started? Don't be shy. Read about our Thailand program or get in touch with our team, and we'll be happy to share more information, facts and recommendations.
Though be warned—once we start talking about it, you won't be able to stop us. We would love to hear from you, drop us a message to schedule a call and start your teaching journey today!
---
About the author