The quick and easy way to learn all you need to know about teaching English abroad.
Join us in central London this May for our next Impact Teaching Networking Event!
Our free networking events are informal occasions to talk about teaching opportunities abroad with like-minded people.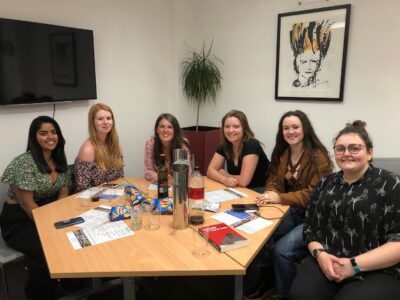 What to expect from a networking event
The networking events are an opportunity to get an overview of what's on offer in terms of teaching jobs in the following countries: Vietnam, Thailand, China, Cambodia and Poland.
We'll discuss things like:
what salaries you can expect
what other benefits are on offer
what experience is required
what pros and cons teachers have reported in these destinations
Our Director Arnold Vis is joined by Laura Alexander, who has teaching experience in China and Poland.
After the main session, we'll go into breakout rooms for informal discussion in smaller groups.
It's free to attend, so simply drop your details in the form on the right, and we'll see you on…
Wednesday 24th May 2023
6:30pm-8:15pm (UK time)
Central London, 7 minutes walking distance from London Bridge Station
We can't wait to meet you!