Teach English in China
China is well-known for having one of the largest ESL teaching markets in the world. Since the government made it mandatory for children across the country to learn English from Grade 3, there's been no shortage of vacancies – and the country's growing global importance has made it a very popular destination. Despite this, it isn't the easiest of places to go; entry requirements for English teachers have become increasingly strict in China over the past few years, making it important you do it right. Here's all you need to know about teaching English in China and our top rated programs.
GETTING STARTED
How to Find a Job Teaching English in China
Anyone applying to teach English in China must have a minimum of a bachelor's degree and a TEFL qualification and be a native English speaker. While there are still a few schools around that claim they can employ non-native speakers, these are illegal and put teachers at risk.
In order to legally teach English in China, you will need to obtain a work visa. This is a complicated process that is best done with the support of an experienced agency or recruiter. That said, you must be careful when searching; the market is rife with organizations that illegally recruit teachers to work on the wrong visas or withhold salaries or flight reimbursement money.
To ensure you remain on the right side of the law and have an enjoyable experience, we offer a range of fully supported teaching programs with reputable schools in China through our subsidiary company, Teach English In China.

Private School Teaching Program
Taking place in over 10 cities across China, our Private School Teaching Program gives you the chance to join a well-established language center. You'll receive training, support and get the chance to progress into other roles within the business later on.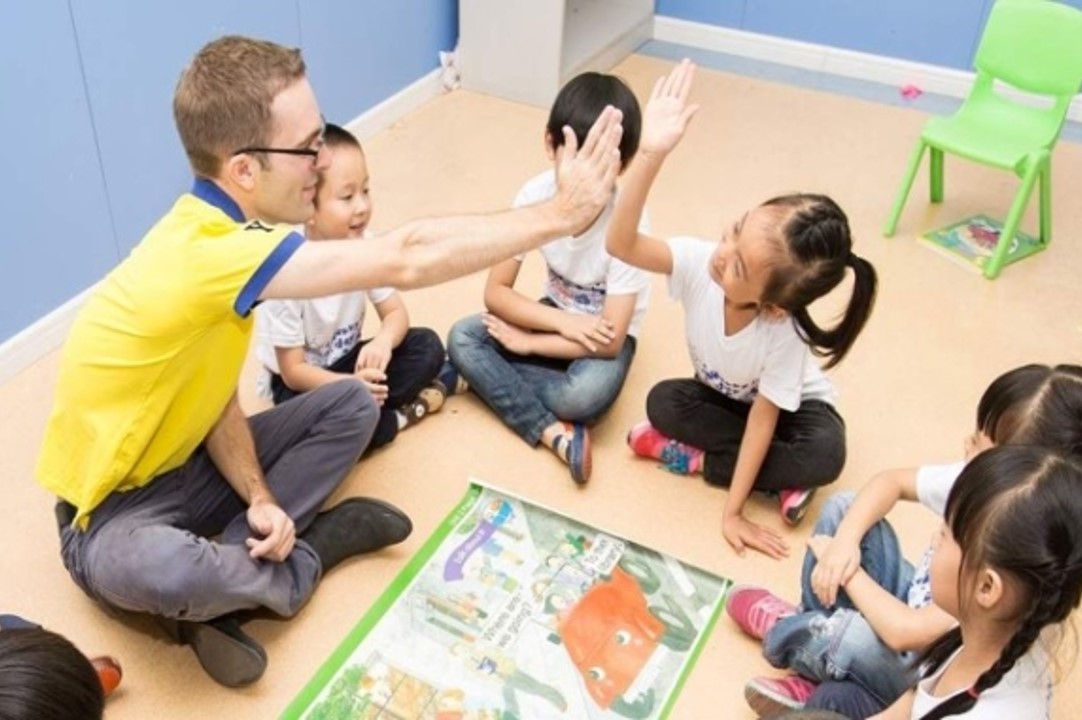 WHERE WILL YOU GO?
Explore Our Locations in China
CHINA
The Facts & Figures
Language
China's official language is Mandarin. It is spoken countrywide, though each region has its own dialect. These are often very different from standard Chinese.
Geography & People
China borders 14 countries, stretching from Russia in the north, to Vietnam in the South. It boasts the world's largest population at 1.3 million.
Climate
Given its size, China's climate differs vastly depending on where you are. The north experiences very harsh winters and the south very humid summers.
TEACHING ENGLISH IN CHINA
What You Need to Know
From its natural wonders and age-old history to its mind-boggling language and mouth-watering cuisine, China is an unbeatable destination with more to offer than most. Here's all you need to know about teaching English in the Middle Kingdom.
Entry Requirements
To teach in China, you must have a Z category working visa, which requires a bachelor's degree, a TEFL qualification, and a passport from US, Canada, UK, Ireland, Australia, New Zealand or South Africa.
School Types
Given the importance of learning English in China, there's a whole host of school types on offer. From kindergartens and state schools, to private institutes and international colleges – the choice is endless.
Salary Expectations
Your salary will likely depend on your school type, location and experience. That said, English teachers are generally well compensated, earning anywhere between 7,000 – 17,000 RMB/month.
Top Locations
Beijing and Shanghai consistently top the list of popular teaching destinations. However, it's possible to find great placements all over the country, so you can go as off-the-beaten-track as you can handle.
Teaching Hours
Weekly contracted teaching hours depend on the school type you choose. State school teachers can expect to have around 25 teaching hours per week, while private schools demand up to 40.
Things to watch out for
Not all schools have the right to employ foreign workers, though some still try. Always exercise caution, ask questions and never accept a placement that can't offer a work visa. Better yet, use an agency.
Find Out More About Life in China
Meet Hannah!   She is one of our fantastic new [...]
By Denis Schemmert Teacher in Suzhou, China   What do [...]
By Jessica Cater &  Ewan Billinge , Teachers in Shanghai, [...]