Teach English in Vietnam
Much like its economy, Vietnam's English teaching market is booming in a big way. A government initiative aiming to ensure the majority of Vietnamese high-school graduates are confident using English by 2020 has made learning the language a national priority – and as such caused the demand for foreign English teachers to skyrocket.
The country's tropical climate, incredible beauty and low cost of living have helped make Vietnam one of the region's top ESL destinations. And fortunately, it's still relatively easy to get in. With positions in cities stretching from Hanoi to Ho Chi Minh City, you're sure to find somewhere that suits you.
Here's all you need to know about teaching English in Vietnam, and our top-rated programs.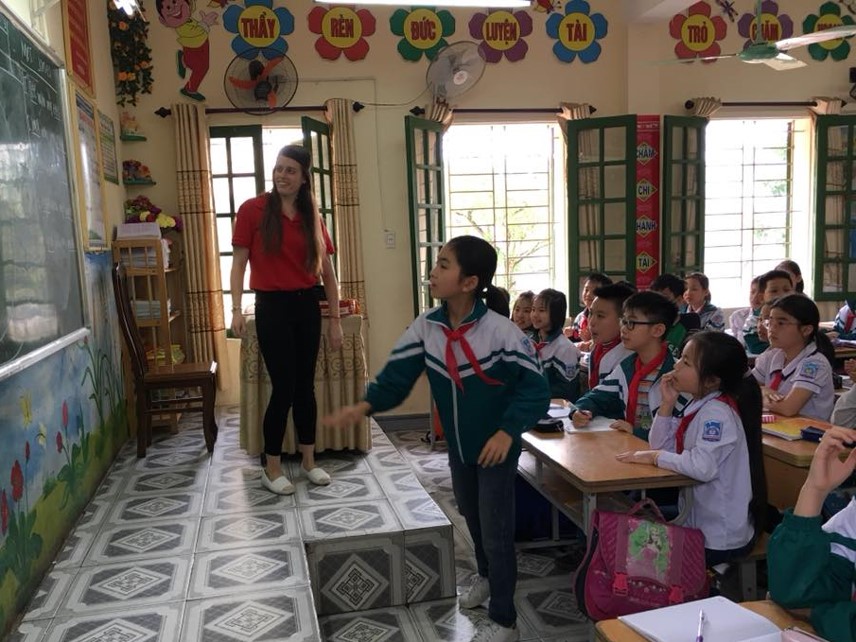 GETTING STARTED
How to Find a Job Teaching English in Vietnam
Given the huge demand for English teachers in Vietnam, it's not hard to find a job. That said, unless you are already there or familiar with the market, finding trustworthy jobs can be difficult. At Impact Teaching, we work with in-country experts whose vast knowledge of Vietnam and wide network of schools help ensure you find a well-paid position in a reputable institution. Browse our programs and destinations to learn how we can help you get qualified and find a job teaching English in Vietnam.
OUR PROGRAMS
English Teaching Jobs in Vietnam
Our Vietnam Teaching Program offers you the chance to experience Vietnam's amazing culture, cuisine and weather! You get to teach small classes of motivated students, and you work alongside other foreign teachers in the same boat. You can start your adventure any month of the year, and the visa process takes about 3 months.
WHERE WILL YOU GO?
Explore Our Locations in Vietnam
VIETNAM
The Facts & Figures
Language
Vietnamese, or tiếng Việt as it's known, is the official language of Vietnam. Some dialects are spoken in rural areas, and many young people speak English.
Geography & People
Vietnam is characterized by rice terraces, rolling hills, sand dunes and beautiful coastlines. Its population of 95 million is equally diverse.
Climate
Owing to its length, Vietnam's climate differs depending on where you are. Either tropical or temperate, it sees large rainfall as well as beautiful sunshine.
TEACHING ENGLISH IN VIETNAM
What You Need to Know
From its natural wonders and age-old history to its mind-boggling language and mouth-watering cuisine, China is an unbeatable destination with more to offer than most. Here's all you need to know about teaching English in the Middle Kingdom.
Entry Requirements
To teach in Vietnam, you should have a bachelor's degree and a TEFL qualification. You don't need to be a native speaker, and you can enter the country on a tourist visa, changing it to a work visa once there.
School Types
While it's possible to find state school positions, the vast majority of English teaching jobs in Vietnam are found in private language centers. Thanks to their popularity, there's no shortage of jobs.
Salary Expectations
Your salary will likely depend on your school and contract type. Part-time teachers can earn up to $17/hour and full-time usually $1,000 – $1,500/month. Given the low cost of living, this goes a long way.
Top Locations
Despite huge demand for English teachers across Vietnam, Hanoi and Saigon remain the most accessible and therefore popular teaching destinations. Positions elsewhere are very much few and far between.
Teaching Hours
Weekly contracted teaching hours depend on the school type you choose. State school teachers can expect to have around 25-30 teaching hours per week, plus extra time for planning.
Things to watch out for
If a school asks you to work on a tourist visa, you should refuse. It's illegal. Non-native speakers or non-Caucasians may be offered less money. Again, we advise refusing this and searching elsewhere.