China has one of the most diverse ESL markets out there. A mind-boggling number of placements in more schools and cities than you thought possible add up to offer — quite literally — something for everyone.
Before you can even think about firing off applications, you've got a few important decisions to make. City aside, one of the most important is which type of school you want to work at. After all, this can be the difference between the trip of your dreams… and your nightmares.
Don't panic — we've got you. Here, we break down the different school types in China and what an ESL placement looks like in each one.
State Schools
If you're looking for the most authentic glimpse into the Chinese education system, this is where you wanna be. State schools are by far the most popular and widely attended, with notoriously big class sizes of 30-50 students.
From primary through to high school, students follow a national curriculum of Chinese, Maths, Society, Nature, History, Science and — you guessed it — English. Public schools don't have to hire native-speaking teachers, but many now do. This means opportunities are available all over the country.
For teachers, the biggest appeal of these schools is the schedule. Classes run from Monday to Friday from around 07:30 or 08:00 until between 15:00 and 17:00. Like the U.K., the semester starts in September and ends in June or July. Halfway through, teachers enjoy anywhere from 3-6 weeks holiday for the winter break, giving you plenty of time to start working through that bucket list.
Salaries are lower than private schools, but higher than the local staff (pro tip: you'll want to keep that on the downlow). You'll likely earn between 6,000 – 16,000 RMB per month, depending on your city. The range might seem crazy, but so is the cost of living. What goes a long way in Xi'an might not even cover your rent in Shanghai. Don't worry — wherever you end up, the salary will be more than enough to live on.
Private Schools
Private schools, or 'bilingual schools', offer education in two languages: Chinese and English. The idea is to give students a leg up in the competitive job market by immersing them in these two languages from day dot. These schools are a popular choice among parents who plan to send their kids abroad for uni.
Private schools usually follow a Chinese curriculum, but they also have foreign teachers for each core subject, and not only for English. This makes it a great choice for anyone with experience in teaching anything from maths and science to music and art. ESL teachers can also find placements here, but you'll probably need to prove you've got experience. So, we usually recommend these placements to anyone a bit further along in their teaching career.
As in most places, private schools aren't cheap. Again, salary rates depend on your location (and experience), but you can expect to earn upwards of 16,000 RMB per month. Another perk is the holidays. These schools also run to national term times, giving teachers 3-4 weeks off for the winter break. A win-win for career teachers!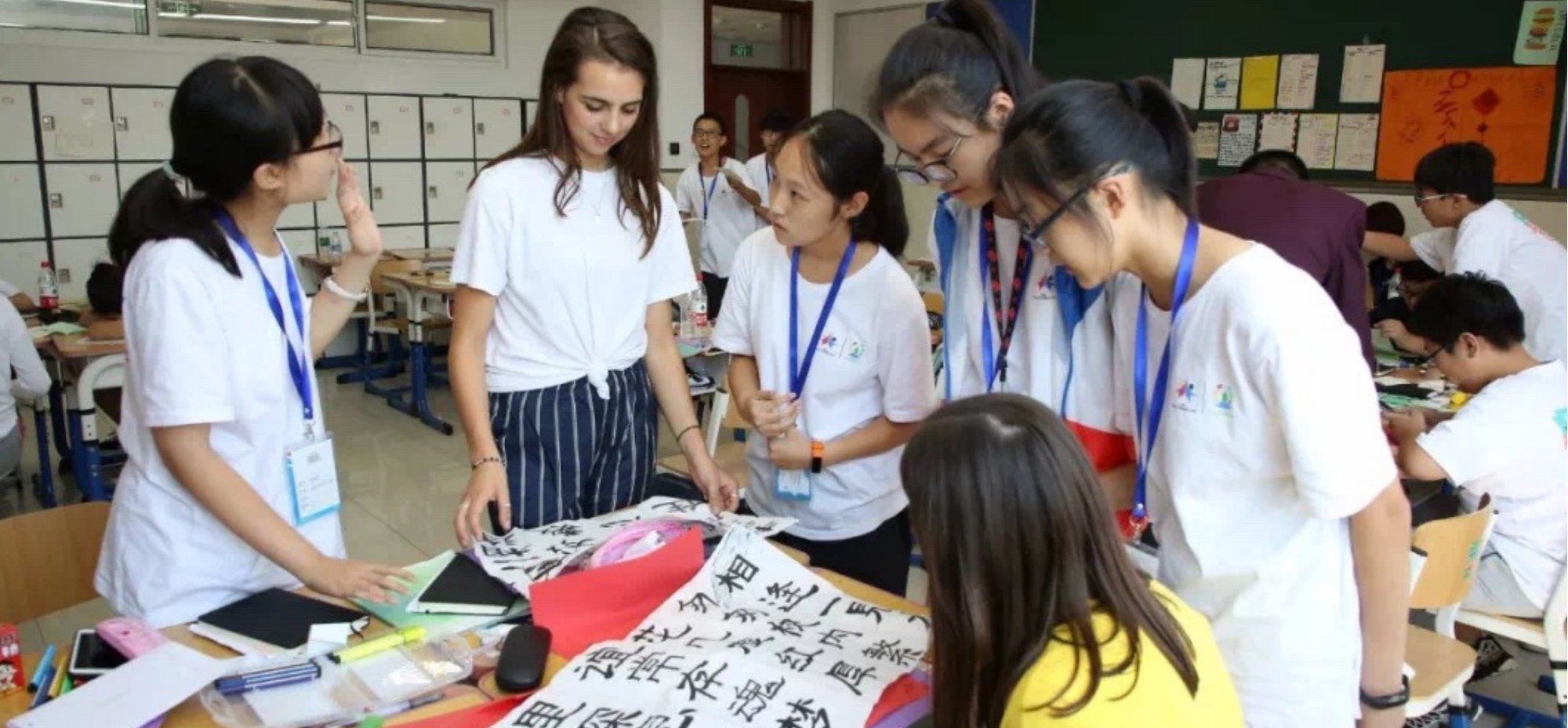 Private Language Institutions
Yep, there's more. Not to be confused with private schools, these are non-compulsory, extra-curricular centers that offer additional private tuition. Many parents tack these onto the end of their child's day — or weekend — to get them a step ahead.
These schools follow their own curriculums, so teachers usually have the flexibility to plan lessons according to their skills and interests. No, that doesn't mean you can veer completely off course and teacher whatever you want. It just means you'll have more flexibility in your planning than state or private school teachers (though that does depend on your school).
Besides flexibility, the main draw of these placements is the salary. These schools aren't cheap, so they can afford to pay their teachers a higher wage. Unlike state schools, it kinda doesn't matter where you're based; you can expect to earn anywhere between 16,000 – 24,000 RMB per month. And often, a housing allowance is added on top too.
If you're wondering what the downside is, then brace yourself. Since these are extra-curricular schools, peak lesson times fall during evenings and weekends. That means you'll probably work from Wednesday to Sunday, from around 14:00 until 21:00. Of course, exact schedules differ from school to school, but you heard it here first: be prepared.
Holiday periods are also busy, so you won't get as long off for national holidays. That can be a bummer if you've got a to-visit list the length of the Yangtze River. But it can also be a blessing; instead, you'll enjoy up to 15 paid vacation days to take whenever you want. These schools also offer excellent training opportunities, a great social scene, and the chance to move on to other roles in the business. Put simply, they're perfect for career-minded grads looking for a resume-building adventure with a spot of travel on the side.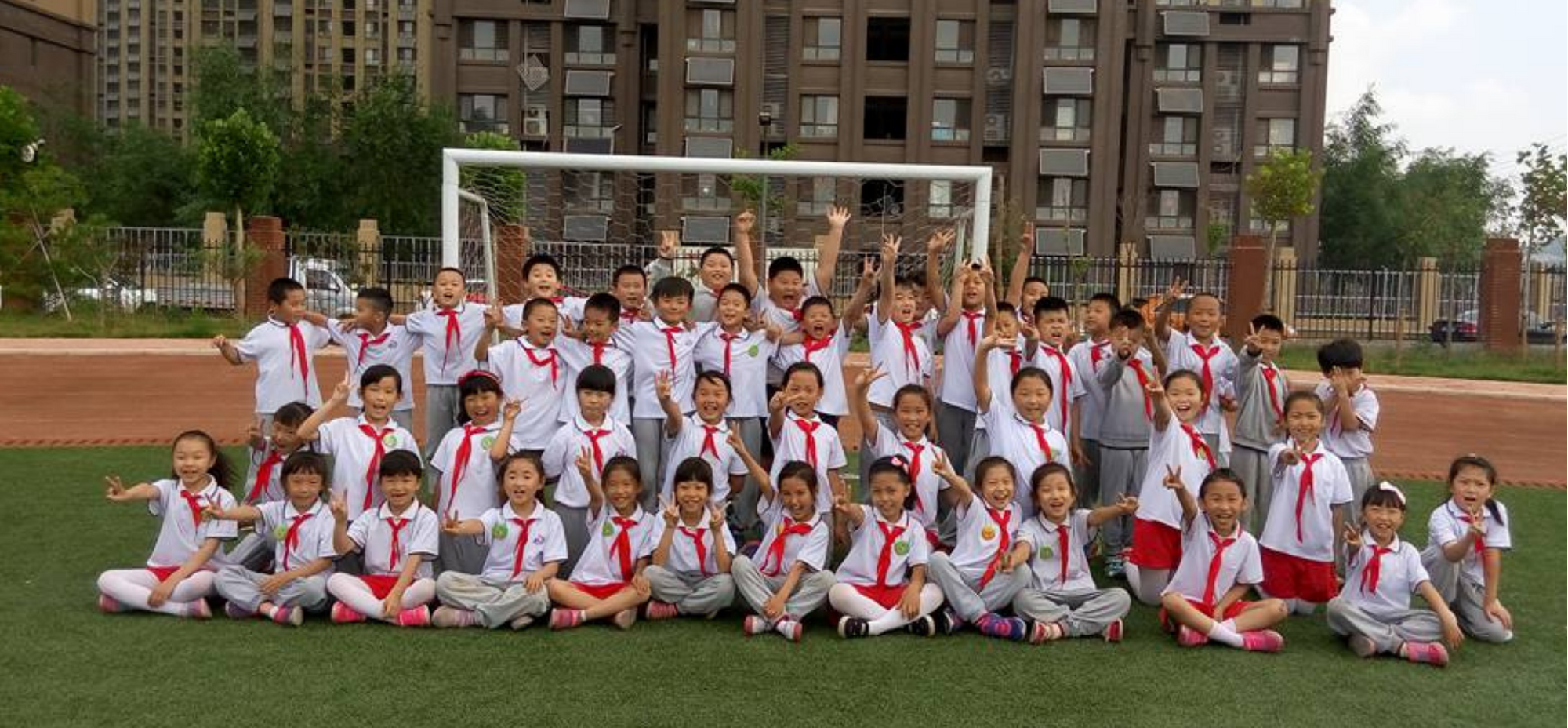 International Schools
Unless you're an experienced teacher with a license and experience back home, chances are you won't teach in one of these.
As the name suggests, international schools welcome students from all over the place. They usually belong to international brands like Wellington College and Harrow. They either follow an international curriculum like the International Baccalaureate (IB), or the national curriculum of the country they're from. In other words, if you're after an insight into Chinese school culture, this isn't the place for you.
Of course, such education comes at a price. Tuition fees start from anywhere around 270,000 RMB per year, and teachers' salaries reflect this. Depending on your qualifications and experience, you could earn up to and over 30,000 RMB per month. But again, you'll need an official teaching certificate to even get through the door.
Kindergartens
Pre-school education isn't compulsory in China, but the job market is so competitive that many parents start before their children can properly speak. Don't believe us? Get this: it's common for parents to put their name on a kindergarten waiting list shortly after finding out they're having a baby.
Since the kids are so young, classes centre around playing games and developing basic skills ready for primary school. Of course, English is an important fixture on the agenda, and foreign teachers are the star of the show. Across the country, kindergartens look for native speakers to lead informal classes and introduce students to the language.
As with other schools, you'll need a TEFL certificate, and you'll be well paid (think 24,000 RMB). Plus, since kids attend kindergarten while their parents are at work, you'll have an evening- and weekend-friendly schedule.
If you've just about decided that this is the way to go (high salary and regular working hours!?), let us stop you there. Take it from us: this one isn't for everyone. You'll need to enjoy working with children, and be up for singing, dancing, and playing games all day to be a good match. If that's not your idea of an easy breezy workday, then we suggest looking elsewhere.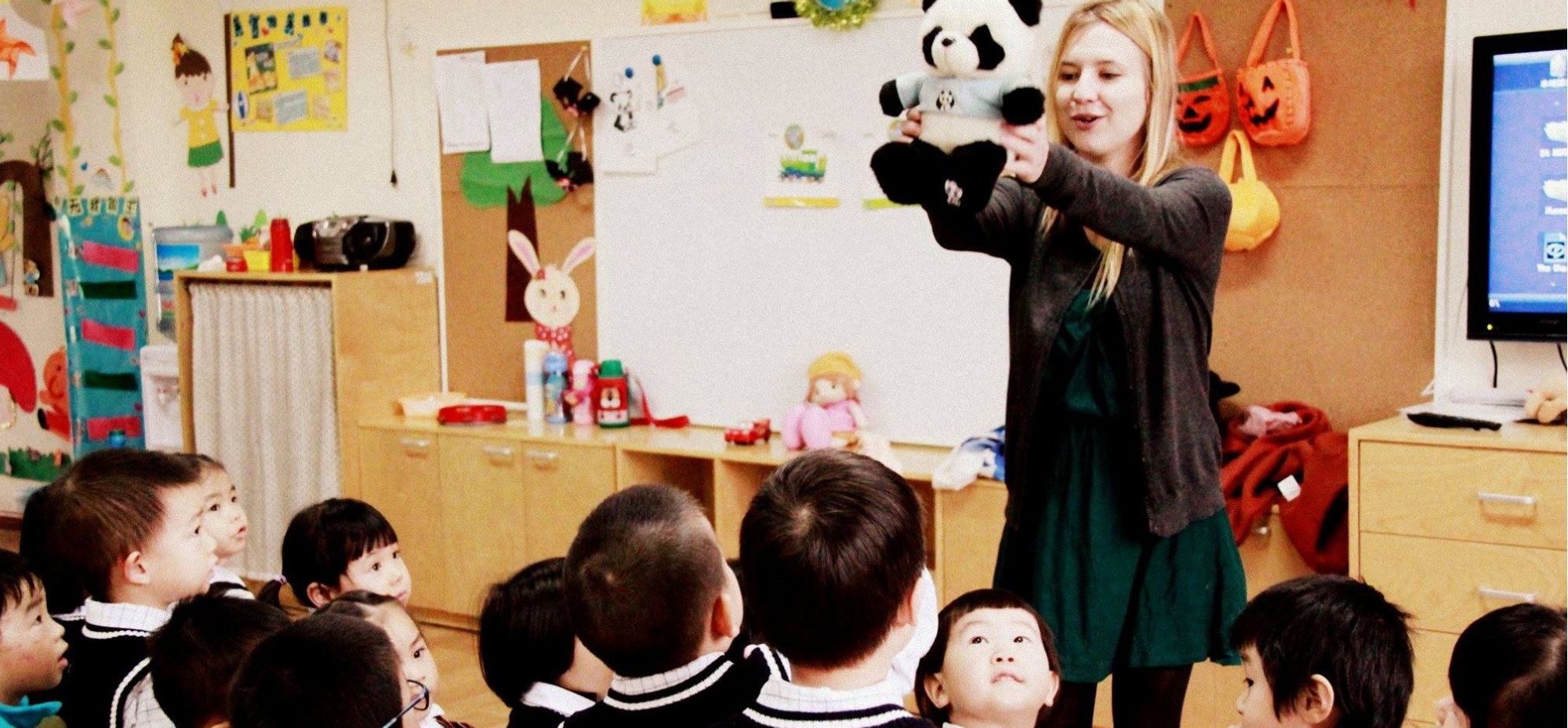 Universities
Last up, we've got universities. These placements have always been popular among our teachers, and it's not hard to see why. Working with 18+ year olds, you get an entirely different experience — which is great if you're not keen on working with kids.
Placements differ from uni to uni, but teachers generally focus on improving students' spoken English. Note that this can be easier said than done. From primary to high school, English classes in China mainly focus on reading and writing skills. So, while your students might score straight A's on paper, their speaking abilities might tell a different story.
Because they've not had much practice actually using the language, your young adult students might be very nervous. But once you break down the barriers and get talking, you'll form close bonds that make for an unforgettable experience.
You know as well as we do that university schedules are hard to pin down. We can't predict your start and finish times, but we can tell you that you'll enjoy a nice Monday to Friday schedule, with weekends and national holidays off. As for salaries, they're on par with — if not a little higher than — state schools. So, the choice here really comes down to the kind of students you want to work with and classes you want to teach.
Your placement
Phew, we made it. We weren't lying when we said the market was diverse! Though it's lot to take in, we hope it'll help you start narrowing down your options.
Still not sure? That's what we're here for. Drop us a message or give us a call, and we'll help you figure out what suits you best.