Cambodia's teaching market is often referred to as the 'last frontier' of ESL teaching.  In a booming country where 60% of the population is under the age of 30, there's a big demand for English teachers. Cambodian society holds teachers in high esteem, and as such teaching in Cambodia is incredibly rewarding. For native English speakers, no degree is required to teach in Cambodia, so it can be the perfect placement year abroad.
Our course
Our TESOL Training Program in Phnom Penh, Cambodia's busy capital, equips you with the skills you need to find paid English teaching jobs anywhere in the world.
Accredited by the Australian Qualifications Framework, our partner TESOL course is equivalent to the CELTA or Trinity Certificate in TESOL. In other words, it's pretty darn good.
In 4 action packed weeks, you and your fellow course mates work hard and play hard to obtain a first-class teaching qualification and be ready to secure a job in Phnom Penh after the course. Here's what's included:
4-week TESOL course (Australian Government accredited, internationally recognised);
single room accommodation (own bathroom) within walking distance of training site for 4-weeks (26 nights);
a welcome dinner & drinks on the Saturday evening before the course;
a city tour on the Sunday before the course;
all materials; and
'hands-on' job support once the person has finished the course.
Starting your time in Cambodia with a high-quality course like this will do wonders for your confidence as a teacher, and it will ensure you will be starting out your experience as part of a group of like-minded people embarking on the adventure together. As almost all our teaching jobs are based in Phnom Penh, you'll be spending the year together in the same city after completing the course as well.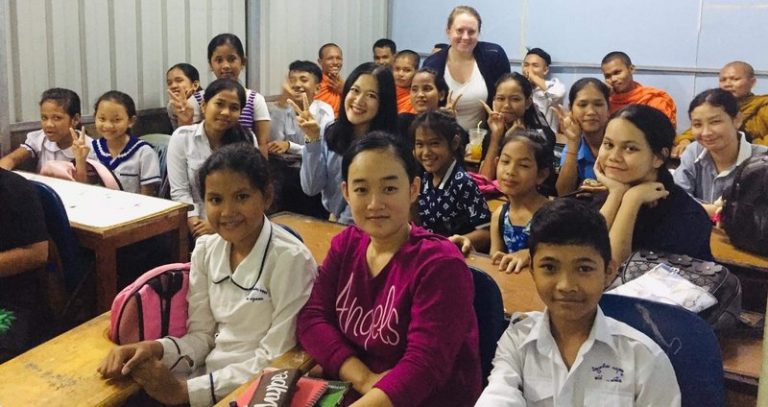 Eligibility and potential as a placement year abroad
For native English speakers, it's legal to teach English in Cambodia without a degree. As such, it offers great potential for ambitious students looking to gain a year's worth of teaching experience abroad. If you're looking to do the program as a placement year, you could do the course in July or August, and then do one full year of teaching in Cambodia.
Cambodia 's teaching market also offers options for non-native English speakers, but as a non-native a degree is essential, and it's important you have a neutral accent.
Looking for a shorter placement? Most schools prefer teachers to stay for a year, but we also work with a number of schools that are open to a contract for 6 months.
Getting a job after the course
Our local partners will actively help you with securing a job after the course.  During the 3rd week of the course, they will invite lots of schools to observe your classes, so that's the time to put your best foot forward! As a result, most people on the course get a job in the 4th week of the course, so the transition into work is usually seamless.
During the search for a school, it is essential that you put in the legwork as well; things like fine tuning your CV and including all relevant experience, dressing well for interviews with schools, and perfecting your demo lessons will all help ensure a quick match with a school.
Salary, accommodation, and the cost of living
The average salary for English teachers in Cambodia is a net salary of $1300 per month. Accommodation is not offered by schools, and usually costs between $200-$400 per month for a single bedroom apartment. Given the low cost of living in Cambodia, the salary you can expect enables you to save during the year. As western style restaurants and bars tend to cost more, a more local lifestyle will make saving more money easier.
In Cambodia schools tend to operate Monday to Friday, and more national holidays than most countries (21 days in 2021!) which offers a nice work life balance and excellent travel opportunities.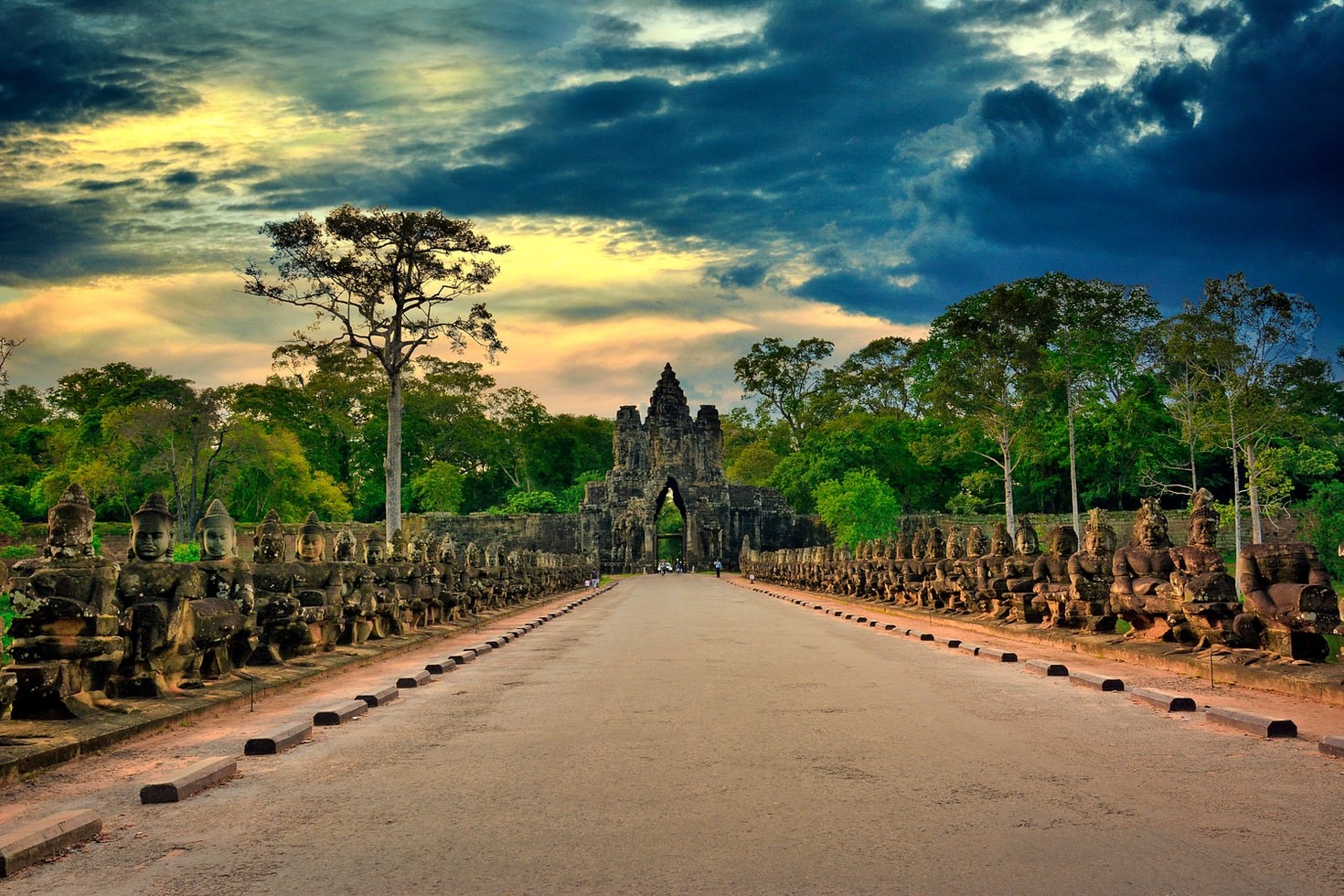 Teaching in Cambodia offers very exciting opportunities for ambitious ESL teachers. The population is keen to learn, and ESL teachers are in high demand. Our course sets you up perfectly for securing an internationally recognised teaching certificate and a job within a month of arrival.
As with all Impact Teaching programs, we value training and community, and the fact you do the course with other people who will spend a year in the same city gets you off to an ideal start in terms of social life as well.
Given that Cambodia is open native speakers who don't have degrees yet, it's an option for a productive placement year abroad. Get in touch if you'd like to learn more about the course, you can find out more about costs and start dates here.
Is Cambodia the place for you? Hop on over to our application form to tell us. Or, if you're still not sure, drop us a message; we're here to help.
Do you want to be the first to hear the latest news on all things teaching in Cambodia? Subscribe for our Cambodia mailing list.