Teach English in Cambodia
Cambodia is arguably one of the easiest places in Asia to find an English teaching job. With demand for teachers far outweighing supply, the entry requirements are much less strict than in other countries.
While preferred, applicants do not need a bachelor's degree, nor a teaching qualification to teach English in Cambodia. That said, anyone who can provide proof of either of these will be rewarded with a higher salary and better working hours.
Cambodia is a developing country, much of which is rural. As such, the majority of reliable, paid teaching jobs are located in the capital, Phnom Penh or occasionally Siem Reap.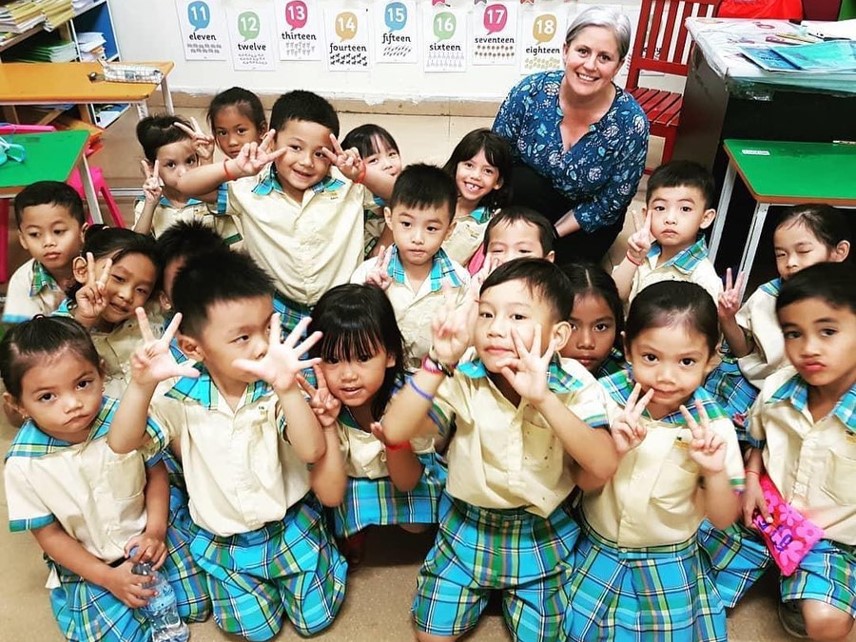 GETTING STARTED
How to Find a Job Teaching English in Cambodia
Unless you are already there or familiar with the market, finding trustworthy jobs teaching English in Cambodia can be difficult. To ensure you remain on the right side of the law and have an enjoyable experience, we advise finding a position through services such as ours. We work with in-country experts whose vast knowledge of Cambodia and wide network of schools help ensure you find a well-paid position in a reputable school.
Browse our programs and destinations to learn how we can help you get qualified and find a job teaching English in Cambodia.

WHERE WILL YOU GO?
Explore Our Locations in Cambodia
CAMBODIA
The Facts & Figures
Language
Cambodia's official language is Khmer. It is spoken by the vast majority of Cambodians, along with many dialects.
Geography & People
Cambodia borders Thailand, Vietnam and Laos and covers over 180,000 square kilometres. It has a population of around 16 million.
Climate
Cambodia has a tropical climate marked by two distinct seasons; wet and dry. The average annual temperature is 27°C.
TEACHING ENGLISH IN CAMBODIA
What You Need to Know
Boasting enchanting temples, breathtaking scenery and some of the friendliest people you'll ever meet, it's a surprise Cambodia isn't already a top English teaching destination. Here's all you need to know about teaching English in this hidden Southeast Asian gem.
Entry Requirements
To teach in Cambodia, you must have a bachelor's degree and a TEFL qualification. Nationality does not matter, as long as you speak a good level of English. You can obtain a work visa upon arrival.
School Types
Most English teaching jobs here are in a local school, a language center or an international school. The latter is by far the best paid, though it requires teachers to be both qualified and experienced.
Salary Expectations
English teachers in Cambodia can expect to earn around $10 – $17 per hour, depending on experience and qualifications. The low cost of living means this will stretch a long way.
Top Locations
While English education is becoming more important across Cambodia, teaching positions are mainly found in Phnom Penh. Those outside of the city are usually voluntary and in rural areas.
Teaching Hours
Weekly contracted teaching hours depend on your school type. That said, most teachers have an average of 25 teaching hours per week, with planning and preparation taking place outside of this.
Things to watch out for
Given the language barrier and lack of information, it's very difficult to find a teaching job in Cambodia on your own. Be careful if you are applying to a school directly, or better yet, use an agency.