Ready to set off on a new adventure but not sure where to go? We hear you. With regulations and entry restrictions changing faster than you can say coronavirus, it's not exactly easy to make plans. But lucky for you, keeping up with these things is what we do best. So, we've put together a list of which countries are accepting teachers right now, and all you need to go.
Thailand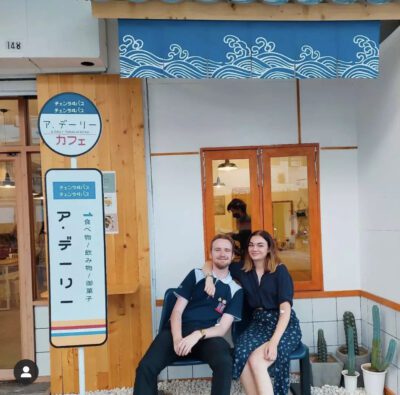 Get your flip flops ready because Thailand is open for business. The land of smiles has been welcoming foreign arrivals since mid-2021, and we've already helped a handful of teachers start their adventures there.
While quarantine is mandatory during virus surges, it's done in style. The Phuket sandbox scheme, for example, allows you to roam free on the island without being confined to a hotel. At other times, international arrivals must spend just 1 day in a hotel, with quarantine ending after a negative Covid test result.
When it comes to finding work, there are plenty of options out there. Whether you're looking for a job in a kindergarten, primary, middle, or high school, we've got something for you. Choose to go directly to a school or ease yourself in with a 3-day training program before you start teaching.
All placements run from Monday to Friday during regular school hours, leaving you weekends to explore. Oh, and the best part? You could be there by April or October this year. Apply now to join our next cohort.
Why choose Thailand?
We would say why not? But we realize that's not helpful. Here are just some of the reasons a teaching placement in Thailand is a great idea:
You'll save money. An average salary of £735/$1000 per month means you can pay rent, bills, travel and still keep some Baht in the bank.
You'll have freedom to get creative in the classroom. Plan and lead your own lessons with the help of our lesson plan library.
You'll meet amazing people, explore a rich culture and enjoy incredible food – while boosting your CV.
Cambodia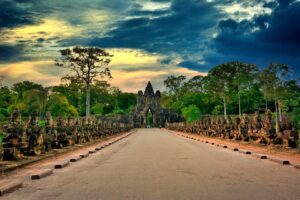 Cambodia has had a rough ride with Covid, but things are finally looking up. Borders opened to international arrivals in late 2021, and fully vaccinated travelers can now enter without restriction or quarantine.
Although it's one of the smaller ESL teaching destinations, Cambodia has a lot to offer. You can work in either a private or international school, teaching young students during the daytime or adults at night.
We work with a local partner to provide an internationally recognized TESOL course in Cambodia. Taking place over 4 weeks, it arms you with the skills, knowledge and confidence you need to excel. During weeks 3 and 4, we'll help you find a long-term placement at a school in the capital, Phnom Penh. Then, you're good to go!
Why teach in Cambodia?
Besides the fact it's beautiful, laid-back and full of friendly people…
You'll get a lot of holidays. With more national holidays than almost anywhere else (21 days in 2021!), you'll enjoy a great work-life balance and excellent travel opportunities.
You'll find it easier to get a job. If you've not got a degree or you're not a native English speaker, Cambodia is the place to be. If you're fluent and you're not a criminal, you're basically hired.
You'll save, save, save. The average monthly salary for an English teacher in Cambodia is £960/$1300, while the average monthly rent is £350. You do the math.
Poland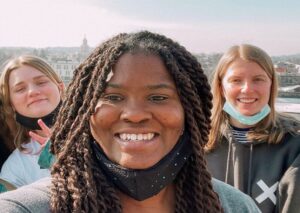 Southeast Asia a bit too far afield? That's fair – sometimes it's good to be closer to home. If that sounds like you, you'll be pleased to know that Poland is a great alternative.
Since early 2020 there have been no major restrictions for work permit and type-D visa holders, and we've safely sent a bunch of teachers there. If you're coming from outside the EU (Brits, that includes you now), you'll need to show a negative Covid test from no more than 24 hours before your flight. But hey, that's no surprise nowadays, right?
Most teaching placements in Poland are with bilingual kindergartens, private training centres, and business English schools. Unlike in Asia, Polish schools can be strict with who they hire; you'll need some previous teaching experience to be considered. But a degree isn't essential. And if you're not a native English speaker but you're from the EU, you can still find work.
Non-native speaker from outside the EU? Explore our Cambodia teaching option.
It's rare for Polish schools to hire teachers before they meet them, so it's unlikely you'll bag a placement before you arrive. But don't worry – we set you up with the right to work as a freelancer in Poland, giving you the flexibility to legally work for multiple schools and clients. Plus, our team will line up work for you, offer CV guidance, and give you interview tips.
Why teach in Poland?
After that, you're probably wondering why you'd choose Poland. Well, if you enjoy going with the flow, being your own boss and choosing where you work, it's a no brainer. Plus…
You'll teach in the heart of Europe. Not too far from home, but far enough for an adventure, Poland offers culture, nightlife and travel by the bucket load. Not to mention it's Europe's most booming teaching market, with plenty of job opportunities.
You'll enjoy independence. Since your visa isn't tied to any one school, you can set your own workload, hours and holiday. Work for who you want, when you want. Where else can ESL teachers do that?
You'll get to know your students. Most teachers teach small or one-to-one classes, meaning you'll truly get to form a bond with your students and see them grow.
Found the place for you? Hop on over to our application form to tell us. Or, if you're still not sure, drop us a message; we're here to help.
Do you want to be the first to hear the latest news on all things teaching in these destinations? Subscribe for our mailing lists for:  Thailand,  Cambodia, Poland.