Even after deciding to join one of our teaching programs in Poland, it can be hard to imagine your life in another country—especially if it's your first time living abroad. Luckily, we've got lots of experience in that field, and you can find all the information you need to prepare for your adventure in Poland right here. In this post, we break down the best parts of being an ESL teacher in Poland.
Meeting new people
Time and time again, our teachers tell us how making new friends was a highlight of their time abroad. And it's easy to see why; not only will you meet other ESL teachers in Poland, but if you put yourself out there, you'll can also find local friends and other expat communities. Many Polish cities have a large Erasmus population too, so it's easy to meet like-minded young people at hostels, bars and even online.
The great thing about meeting expats whilst you're in Poland is that they are in the same boat as you. No doubt they're also exploring their new city, getting used to their surroundings and looking to make new friends! One of the main perks of being an ESL teacher in Poland is the chance for an active social life. This can occupy as much of your daily routine (and budget) as you want; it is what you make it.
Day-to-day life in Poland
Your day-to-day life in Poland will mostly depend on your teaching schedule; you could be working mornings, afternoons, evenings—or a combination of these. Though whenever your free time, you'll have the opportunity to hang out with your new friends and visit your favourite spots in the city.
Depending on the type of person you are, a routine will help you know settle into your day-to-day; however, part of the fun of being an ESL teacher in Poland is its ever-changing nature. You can pretty much expect your day to consist of some lesson prep, some teaching, and some socialising. As for the rest? That's up to you. Thursday could be grocery shopping and Friday could be a spontaneous trip skiing in the mountains—in other words, expect the unexpected!
Life in the classroom
As busy as your social life may be, don't forget the reason you're here in the first place: to teach. You're sure to be busy adjusting to your new surroundings, so the consistency of the classroom can be a welcome anchor. Your working hours may vary day-to-day or week-to-week, and the content you teach will likely change too. But there can be a sanctity in knowing the routine at your school or institute, that helps to slow things down as you focus on the task at hand.
There are cultural differences in Polish classrooms that you'll notice pretty quickly as an ESL teacher. One of the main ones is the focus on learning English from a young age. It might seem surprising, especially as English isn't widely spoken in Poland, but ESL learning is considered important, which is great news for us. It's not unusual to be thrown into the deep end and have to figure things out on the job. It might seem scary at first, but you'll quickly find your feet and put your skills to the test.
If you're teaching older kids, you can expect them to be serious about their studies and stressed about English exams, so you'll often be working from a curriculum to help them reach their potential. It can be difficult to see your students getting worried and nervous but it's your job to help them as much as possible and get them prepared.
The age group you teach will be a big factor in what you can expect, for instance, you shouldn't have to worry about discipline if your students are older. You may be working from a textbook or creating your own lesson plans, but either way, you'll soon get into the swing of things. While we can't tell you exactly what your schedule will be like, we can tell you that you'll feel a real sense of pride at the end of the working day.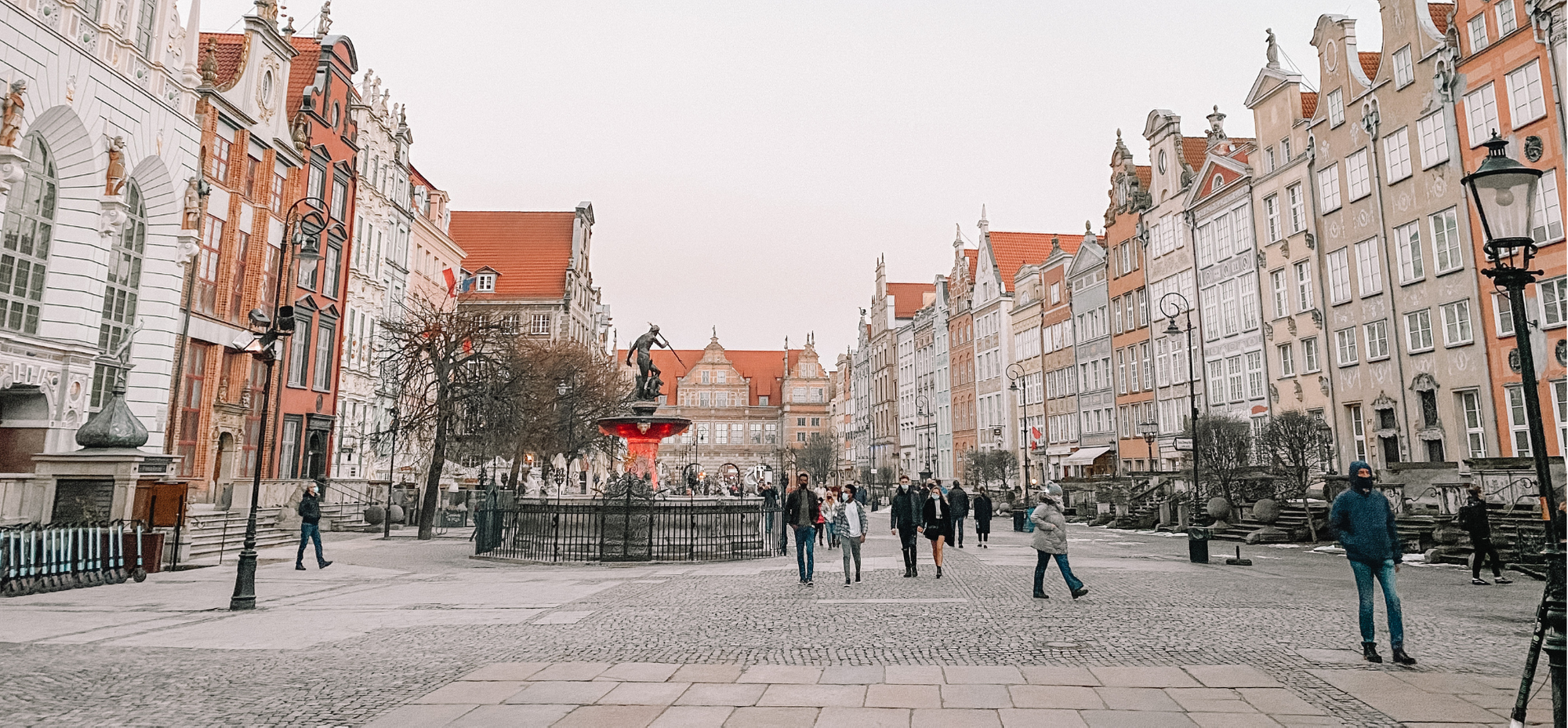 Making the most of your weekends
It'll probably come as no surprise by now, but your weekends are also flexible depending on your priorities. Many of our teachers choose to spend their weekends travelling around Poland, as travel is cheap and easy. This is a great way to explore Poland and make memories, and chances are your friends will be on board. And, inspiration is never more than a few clicks away; you could go skiing in Zakopane, visit the beach in Sopot, or see the main square in Wrocław.
Some of you may prefer some quieter weekends—don't worry, that's fine too! It's hard to predict how busy your city gets on a Saturday or Sunday, but no matter what, there will always be a quiet park or coffee shop nearby that you can settle into with a good book and a slice of cake. It's also a great time to get ahead with lesson planning and free up some time in the week.
Whatever happens, stay positive!
Just as with everything in life, you can never really know what to expect. Even if something happens that throws you off your game, try and keep your head screwed on and measure your reactions. Life as an ESL teacher in Poland can be whatever you make it. That's why many of our teachers choose to dive in headfirst and take each day as it comes.
Whatever kind of life you choose to make for yourself in Poland, you can expect to meet friends, make precious memories and gain valuable life experience. Sure, there might be a few cultural differences and a language barrier, but that's all part of the fun. Don't just take our word for it—find out for yourself!
We don't know about you, but we're pretty much ready to pack our bags after that. Interested in launching your own adventure in Poland? Feel free to browse our programs or get in touch—advice is only ever a phone call away.
About the author