By Anthony Ward, Teacher in China in 2014 -2015, and in 2017-2019.
Life in China
Hello everyone! I am so happy that you are here and reading this because I know for a fact that you are in the right place to help you on a path to capabilities that are beyond what you can ever
imagine.
My name is Anthony and I first went to live in Beijing, China in 2014 and then moved to Shanghai in 2017. I was in my early 20's determined to do something that would make me stand out from the crowd from those in my small town of South Shields. Little did I know that my life in China would lead to working with the best brands in the world professionally, and I took my hobby of vlogging to the next level, to becoming the most recognised ESL teacher in China. I became one of the first ESL viral content creators on YouTube and Chinese social media.
In my first year, I was eyes wide open, and I took everything in. I worked hard in my job, but I also said yes to everything, from going out with my colleagues, to learning mandarin, to going on every weekend away I could. Some being in different countries like South Korea. It was pure joy. It was only natural for me to share it with my family and friends back home.
I started uploading YouTube videos and with a little bit of persistence, I got my first viral video showing a day in the life of an ESL teacher. It wasn't long after that that I started to become a source of knowledge. I never felt like that in my life up until that point. It was a surreal moment when I was first recognised on the Shanghai subway system and from then on, I would start getting recognised at major events.
This led to working on projects such as becoming the host of Shanghai's Teacher of the Year Awards, I recorded for the Samsung watch voice recognition (I put on the strongest Geordie accent because these things never understand me or my friends back home) and I even attended a VIP red carpet event for Louis Vuitton. One of my favourite events was leading some incredible summer camps for new teachers to support some of the rural areas of China.
Life back in the UK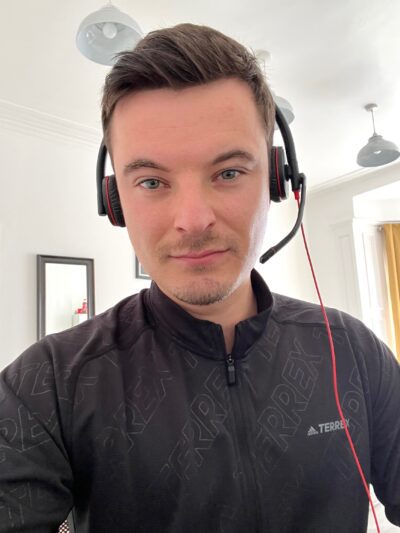 I decided to leave China as it was my time to build on my long-term career in the UK. With the networking I had done by producing content, I was able to use my experience in China to not only help new teachers with various workshops within Impact Teaching, but I also traveled the UK and presented lectures in many universities about life in abroad. I had massively underestimated how appealing just knowing about Asia is to employers. I am still to this day often abruptly given tasks from planning business trips (which are more like Zoom meetings now) to speaking the language down the phone in a department I've never worked in.
Ultimately, I loved helping people. I tried primary teaching for a short while before I realised I actually liked training adults. I went on to a significant training role at Coop Food, pioneering their new membership scheme. My love for Coop's sea salt and chardonnay crips transpired through the offices and still to this day, it's the biggest running meme on the Coop's social media. It's a small victory that puts such a smile on my face. I went on to work for the civil aviation authority when Thomas Cook collapsed, where I was headhunted to help in an emergency situation which then led to becoming a trainer for Phillip Morris International.
Now I work for the DWP as a Learning Delivery Officer and I absolutely love it. In the picture you can see my training from home set up. I get to use all my teaching and training experience to help change the lives of people in our community. If you ever happen to attend my training events, expect many stories of China and my work life that really help bring alive whatever content I am teaching. It's not a training event without someone saying I should work for QVC because I really do strive to inspire, whether that be a product or an experience.
My recommendations for you
Get to know us. I have worked alongside colleagues at Impact Teaching for 8 years and they have grown into some of the most professional individuals I have ever come across. It didn't happen overnight, but each small step has led to their next chapters that have been so inspiring. My skills lie in teaching, training and social media whereas the likes of Lauren Pettit have delved into setting up her own business and has absolutely smashed learning Mandarin. (I know this firsthand after she saved me so many times in Shanghai). When Laura Alexander started, I was observing her first ever lessons in China and now she has become an incredible Marketing and Research Associate for Impact Teaching. We all started from the exact same position, and we are now able to help you in a vast range of areas. Speak to us, find out what we can offer you and learn as much as you can. I still learn a great deal from all of them.
Did you know?
抖音 (douyin) is the original TikTok in China. Could you be the next viral content creator for your chosen country?
Ready to head over to your dream ESL destination? Explore our programs in Vietnam, Thailand, China, Cambodia or Poland or send in an application.